Disposable Piping For Transporting Water – The Packaging Doctor
Often when people think of packaging they think of beautifully designed boxes, ribbons, decorated bags and amazing prints like you would find in supermarkets. However, the reality is most packaging is industrial product – and a lot of packaging is used purely for transportation than to sell a product.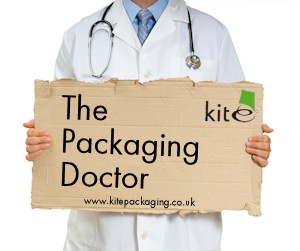 Heavy duty materials, burst resistance and reusable qualities are usually high on the list for many customers, and for today's patient the use of packaging goes beyond even that.
Packaging brings up many questions from the public – particularly in terms of environmentally friendly products. Packaging is so often disposed of immediately after use and therefore needs to have as little impact on the environment as possible. BBC Radio 4 will be doing a great piece about the packaging industry on Thursday for its 'In Business' programme – tune in at 8.30pm.
But first find out how I helped todays patient below!
Dear Packaging Doctor,
I'm looking for a disposable pipe…let me explain. I want something that can be temporarily attached to nuclear power station and transport water to another location.
I work at the power station and recently we have built a new building near to it, however it has not yet got a water supply so for the time being we need something that will filter the water through to the building. A hose is too pressurised – the water simply needs to flow down to the other building easily. Can you suggest a packaging solution?
Thanks, Gary
Hi Gary,
This is certainly a unique question! Transporting water is always tricky due to potential leakages – a key reason why our bespoke teams developed leak-proof boxes for their customers.
As you want something that is representative of a pipe I would suggest lay-flat tubing – the extra heavy duty for your application. It is manufactured from 250 micron thick polythene which is incredibly tough and available in a variety of widths to suit your needs. It is open-ended which is ideal for creating something pipe-like, and can be sealed if necessary. I can guarantee this stuff will not allow leaks; it has abrasion resistance and a greater resilience than other polythene which makes it perfect for outdoor use.
Let me know how you get on.
Best Wishes,
The Packaging Doctor
Note: All the packaging problems our doctor receives are real queries from customers or non-customers.
If you have a packaging problem that needs diagnosing get in touch on Twitter @kitepackaging or email packagingdoctor@kitepackaging.co.uk