Essentials For Starting Out – Part 1
Kite's Top 5 Boxes for E-Commerce Start-Ups
So you have started your new business venture, and put your first foot forward in to the world of e-commerce - a growing sector which contributes *8.3% to the UK economy (worth 121 billion in 2010). In 2011 66% of adults in the UK purchased items over the internet, what's more **51.6% of the total European e-commerce market is represented by Western Europe (UK, Ireland, France and Benelux).
Of course there are a number of things to consider, how will you market your new online shop? What CRM software platform will you use? What will you sell and what will your logo and website look like? And of course, how will you package your goods to ensure they are delivered to your customer on time and undamaged? In this post we take a look at boxes, and the right ones for your products. Join us every Friday for the next 4 weeks where we'll take a look at other essential products for e-commerce start-ups including mailers, protection, sealing and equipment.
Luxury Consumer Goods: White Boxes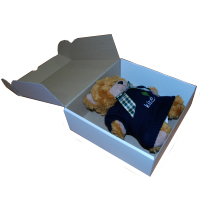 When selling premium items, be it textiles, confectionery or ornaments presentation is key, yet there can be a case of 'too many cooks', a vast array of packaging bells and whistles rarely works as it is difficult to maintain consistency particularly within a small business. A simple way to present items in a professional, visually appealing way is to use white boxes lined with tissue paper. You can purchase white postal boxes in tuck-in flap and pizza box styles, as well as base and lid white boxes (perfect for chocolates) and basic single wall cardboard boxes for larger items such as small pieces of furniture or lamps. We also sell tissue paper on the website in a variety of colours, so that you can choose the one that matches your brand identity the best.
Electronics: Anti-Static Boxes
Electronic pieces such as computer components and static sensitive items need the maximum amount of protection so that they are not affected by vibration, abrasion and climatic interference during transit. Once your business is more established it might be worth looking in to bespoke solutions for your specific products but whilst you're starting out we'd recommend investing in foam-lined boxes that have an anti-static element, these boxes range in size making a great solution for products large or small.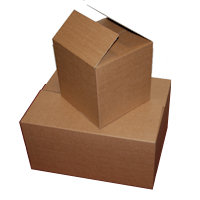 Standard Products and E-Bay Sellers: Corrugated Boxes
Standard boxes are an essential item for starting out online, particularly if you plan to sell a variety of items. A vast array of sizes and grades are available. We recommend using double-wall or enviro-boxes for heavy items as they are made to be extra strong and protective. If you're having trouble deciding on the right size box use our simple 'box size finder', enter the size of your product and the search engine will generate the best box size to ensure a near perfect fit. Alternatively, providing you have the space, you can order a mixed pallet of box sizes - great if you have a lot of items in varying sizes.
Posters, Photographs and Artwork: Picture-Frame Boxes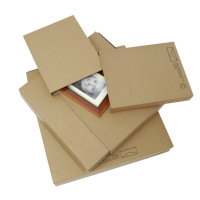 Digital imagery has made for a clear opening in the online picture supply sector, and it has boomed in recent years, with manufacturers making it even easier for consumers to print their photographs on quality material and display them in ornate frames. Our latest venture to support this industry has been telescopic picture frame boxes made from strong double-wall cardboard, where the base and lid slide over pictures to ensure no scrapes or impact damage. Not only does this protect the product but it also reduces the need for a lengthy packing process using extra wrapping and paper coverings that have typically been used in the artwork sector. For posters, a good old-fashioned postal tube is the perfect way to quickly pack and send posters of any size, the easy to open plastic lid secures items and makes for a simple opening experience for the customer.
Wines, Spirits and Soft Drinks: Boxes for Bottles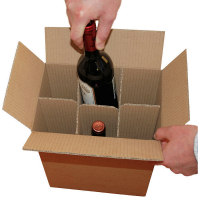 The drinks industry has always found it difficult to ship products, due to the fragile nature of bottles and glasses. Innovation in the industry has certainly seen a vast improvement, however for a cost effective solution that will suit most bottle designs and size specification bottle boxes with strong corrugated separating inserts are the obvious solution for shipping large quantities, great if you've started a B2B business supplying to pubs or off-licences. For an eco-friendly solution recycled cardboard moulded pulp bottle packs protect bottles and fit in to a slim box for reduced courier costs, these work brilliantly for a B2C platform and are our most popular bottle packaging product.
Finally.Our Software Pick for E-Commerce: Zendesk
Zendesk has received a lot of praise from the marketing sectors as of late, and it is a great tool for e-commerce businesses particularly if you operate on a B2C platform. The application aims to streamline customer service, so that you can see at a glance all individual customer communications whether that's email, social media, phone and websites - all on one 'ticket'. Great for small and large teams who share customer service responsibility and need to access customer history quickly and easily. Zendesk is relatively cheap too, with a specific 'Starter Plan' for up to three users at $20 per year and offers additional features such as the ability to create product forums, to allow customers to ask questions, interact with the website and each other.
Join us next Friday when we'll be looking at the best protection for your industry, and to all our online start-up readers - good luck with your new business venture!
If you have any comments about this post, or would like to get in touch, follow us on Twitter - @kitepackaging
Please note that Kite Packaging is not connected to or endorses Zendesk.
*Sources: *New Media Trend Watch, 2013. **Ecommerce Europe, 2013.