How packaging played a big part for an inspiring designer
How packaging played a big part for an inspiring designer
The James Dyson award is open to current and recent design engineering students and is run by James Dyson's charitable trust to celebrate, encourage and inspire the next generation of design engineers.
All designs are truly inspiring, however as a packaging company, Kite Packaging are particularly inspired by the James Dyson award 2016 winner. Constructed from waterproof recycled paper in a honeycomb pattern, EcoHelmet absorbs blows from any direction as effectively as traditional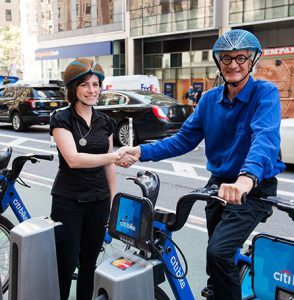 polystyrene.
Bike share programmes are used by millions of people around the world, with many users admitting to rarely wearing helmets. This led Isis Shiffer, a recent graduate from the Pratt Institute of Design in New York City and winner of the James Dyson award 2016, to find a solution to the problem.
EcoHelmet was born, an inexpensive folding helmet that can be purchased at bike share stations. The fully recyclable, one size fits all, inexpensive helmet has been fully tested in a crash test lab and is designed to give cyclists the confidence they need to ride safely in the city.
See the winner's story https://www.jamesdysonaward.org/news/ecohelmet-wins-the-james-dyson-award-2016/