How To Cheaply Package And Send Individual Books – The Packaging Doctor
The Surgery Is Now Open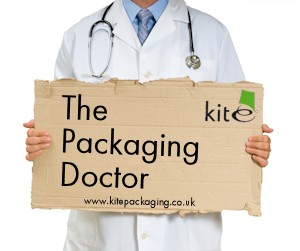 Hi Doctor,
I work for a publishing company and we have just published a book for a new client of ours. The book is quite large and will be sent to hundreds of individual customers. We originally thought of sending them out in a book wrap mailer, however I am unsure of the level of protection these offer and most importantly want to keep costs to a minimum. Could you suggest an alternative?
Best Regards, Melanie
Hi Melanie,
Book wrap mailers actually offer an incredibly high level of protection because they are made from strong corrugated cardboard and fit snugly around the book to ensure it doesn't move about it transit, which is what typically causes damage. However, a more cost-effective solution - which seems to be what you are looking for - I would suggest Jiffy Padded bags which offer a number of benefits. The macerated paper lining cushions your product so that it will not suffer from any impact damage, the 90gsm thick Kraft Paper outer offers excellent strength and tear resistance to ensure the product is secure, as well as a double glued bottom for extra security - this is particularly good at ensuring the product doesn't fall out of the package in delivery.
The result? Happy customers!
Good Luck, The Packaging Doctor
Note: All the packaging problems our doctor receives are real queries from customers or non-customers.
If you have a packaging problem that needs diagnosing
get in touch on Twitter @kitepackaging
or email packagingdoctor@kitepackaging.co.uk