How to pack hand built grills – The Packaging Doctor
Here in the surgery we find ourselves answering an array of different questions, from helping companies transport industrial heavy duty goods where protection is of the upmost importance, to customers looking for a sustainable solution and also customers where presentation is key.
Dear Doctor,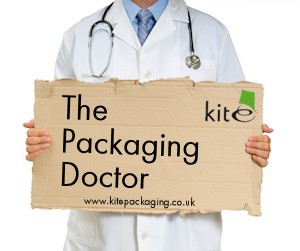 I produce hand built grills here in the UK, however getting these to my customers can be a challenge. Not only do I have customers here in the UK, but also overseas in Sweden, so they travel some distance.
I want to ensure they are not overly packed, and also due to them being heavy duty, I need to ensure the package holds out for the whole journey.
I hope you can help.
Best wishes,
John
Hi John,
It's great to hear from you in the surgery, of course we can help.
We completely understand sending out items can be quite daunting particularly when they are travelling so far afield and so much time and effort has gone into them.
Our Timber Cases manufactured from 6mm plywood are the perfect solution for you. Sourced from sustainable materials and ideal for extremely heavy goods or highly fragile products, they are ISPM15 compliant and are easy to assemble with minimal effort.
They will be sure to keep your grills protected throughout the journey and can also be re-used which is an added bonus.
Best wishes,
The Packaging Doctor
Note: All the packaging problems our doctor receives are real queries from customers or non-customers. If you have a packaging problem that needs diagnosing get in touch: Twitter @kitepackaging or email packagingdoctor@kitepackaging.co.uk