How to package metal brackets – The Packaging Doctor
Whether a business sells a consumer or industrial product, the Packaging Doctor is here to help! This week, the Packaging Doctor helps a customer to improve the way he packs metal brackets…
Dear Doctor,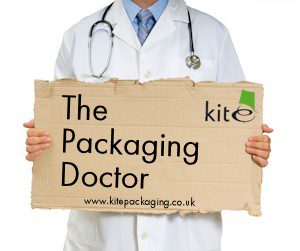 I need to find a way to pack large metal brackets that I deliver to my customers. I have previously tried other materials but the brackets tear through and are then exposed, which is why many of them keep getting damaged during transit.
Do you have anything that you think would work better?
Thank you,
Aaron
Hi Aaron,
To protect your metal brackets during transit, we would suggest using Nomafoam System shock absorbers, which you can use to surround the brackets.
This highly shock absorbent range of products help to protect items from shock damage and vibration when they are being transported. The Nomafoam System shock absorbers are specifically designed to protect sensitive items, such as metal and electronics, which are fragile and could easily break if they are not protected in transit.
The foam material also provides temperature resistance, and is made from a non-scratch material to ensure that the surface of your brackets is maintained. It is supplied in two metre lengths, which can be cut to size, so you can use the required amount to pack individual units.
By protecting the delicate edges of your metal brackets using Nomafoam, you could then consider protecting the product further by using materials such as large bubble wrap, which would be less likely to tear once the brackets are encased in the Nomafoam shock absorbers, or similarly into a double wall cardboard box, depending on the size of the brackets.
If you would like to find out more, our Packaging Experts would be more than happy to discuss the products with you, and you can also find demonstration videos on Kite's website!
Best wishes,
The Packaging Doctor
Note: All the packaging problems our doctor receives are real queries from customers or non-customers. If you have a packaging problem that needs diagnosing get in touch: Twitter @kitepackaging or email packagingdoctor@kitepackaging.co.uk