How To Protect Computer Parts During Transit – The Packaging Doctor
The Surgery Is Now Open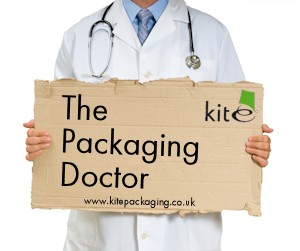 Hi Packaging Doctor,
I have just opened a small computer shop and will be selling both in-store and online. It will be a specialist shop mostly supplying parts and accessories than actual PC's. Some of these products I know are pretty easy to damage, such as graphics cards. How do I protect them?
Thanks, Gareth
Hi Gareth,
You are absolutely right – many computer products particularly the ones you mention can be affected by the smallest of problems. The main one? Static electricity of course. For graphics cards and motherboards static can literally kill the item dead. In order to protect it you firstly need to place the item in an anti-static bag, our open-top metallised shielding bags effectively allow the static charges to be discharged to the bag protecting delicate components from being effected.
For protection from impact damage and further anti-static protection you can then place the bag with your contents in into an anti-static bubble bag. The bubble layer offers protection in transit from shock and impact and the anti-static coating prevents static electricity entering the bag and attacking the product inside. Of course you will only need these two items for wrapping items safely in-store however if you are sending out I would recommend packing into a single wall box.
Thanks, The Packaging Doctor

Note: All the packaging problems our doctor receives are real queries from customers or non-customers.
If you have a packaging problem that needs diagnosing
get in touch on Twitter @kitepackaging
or email packagingdoctor@kitepackaging.co.uk