How To Send Bottles Overseas – The Packaging Doctor
The Surgery Is Now Open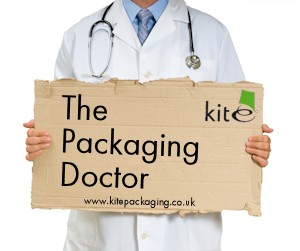 Morning Doctor,
I recently went travelling/volunteering in Africa, and was inspired by the water problems they faced there to start my own business - producing environmentally-friendly water bottles that are both cheap and robust. To package these bottles I use strong cardboard boxes, which work okay, but I want something with a better fit. They are 70mm in diameter and 220mm tall - can you help?
Thanks, Angela
Hi Angela,
Wow, Africa must have been an amazing experience - glad you felt so inspired! This is a tricky one because you need to consider cost of postage as well as getting the right fit for your product. I would recommend postal tubes, the 686 X 76mm size will fit 3 bottles inside and the 1.5mm thick wall in incredibly robust, you could also line the tubes with foam sheeting for added padding as you have a 6mm space in diameter.
All The Best, The Packaging Doctor
Note: All the packaging problems our doctor receives are real queries from customers or non-customers.
If you have a packaging problem that needs diagnosing
get in touch on Twitter @kitepackaging
or email packagingdoctor@kitepackaging.co.uk