How To Store Tissue Paper – The Packaging Doctor
The Surgery Is Now Open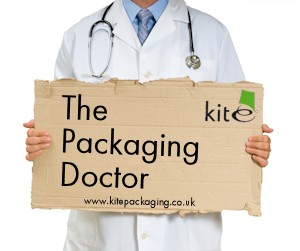 Dear The Packaging Doctor,
I am the operations manager of a large public library in Oxford. We store and loan unique books such as antique first editions and archive files. These need to be protected using tissue paper and therefore we currently store a lot of this in the library.
Currently the tissue paper is stored in a large archive box which, for such a tiny product, is really annoying to get tissue paper out of. I could do with a really shallow box, something that is only a few mm deep, to store the tissue paper in. Then librarians can keep it on the desk to dip in and out of it when necessary. Do you have anything suitable?
Thanks and Best, Angela
Hi Angela,
This is a very unusual question - packaging for packaging! The first thing I would suggest is a base and lid cardboard box which is nice and strong and offers up to 60mm in height (which is adjustable as the lid slides up and down). These boxes have dimensions of 400 x 330mm so they could fit on top of a desk or in a drawer with plenty of ease.
However, I have a feeling these boxes may still be too small for the tissue paper - particularly if they are laid flat (which often is a bit bigger than this box). The problem with boxes is that when you open and close them, a certain amount of air pressure remains stuck and will blow products like tissue paper out the box if it's not weighed down with something. For this reason I would suggest instead using a mailing bag, the 550 x 750mm size would be the best suited to your needs. To give it some structure and keep the paper as flat as possible I would insert cardboard sheets at the front and back of the bag, keeping the product together and allowing the bag to stay in place on a desk and be easily dipped in to.
This is also a much more cost effective option and the mailing bag is water resistant, handy if someone spills a drink near the product which can often happen at crowded desk spaces.
Let me know how you get on, The Packaging Doctor

Note: All the packaging problems our doctor receives are real queries from customers or non-customers.
If you have a packaging problem that needs diagnosing
get in touch on Twitter @kitepackaging
or email packagingdoctor@kitepackaging.co.uk