Kite Packaging focus on the benefits of recycling with a new range of innovative shredders
Kite Packaging, the UK's premier packaging supplier, has launched a brand new range of Shredding Machines.
Employee-owned business, Kite Packaging, has brought its new cardboard recycling shredders to market – offering an environmentally friendly alternative for businesses using packaging void fill products.
As an alternative to purchasing traditional void fill products, companies can now use Kite's innovative Shredding Machines to turn their waste cardboard into useful packaging material for protection and void fill purposes.
As a leading Packaging Supplier, Kite understands the need to package products safely and securely, ensuring that products arrive at their destination in the exact same condition in which they were despatched.
This new product range can be used in any warehouse, packing and despatch department to improve efficiency and make better use of valuable operational space by eliminating the need for continuous purchasing and storage of traditional void fill products.
The machines enable the efficient slicing of surplus cardboard into thin strips, establishing a cost-free, recycled material for filling void space within parcels and one that can also be used in shipping containers for extra protection of their contents.
Any business striving for the ultimate eco-friendly workplace should consider adding one of Kite's Shredding Machines to the mix. The machines are comprised from 70% sustainable raw materials and 100% renewable energy resources, making them the perfect addition to busy operations utilising an environmentally friendly process.
In order to cover the wide range of storage space that companies have available, the new range includes six models – five freestanding and one desktop, portable unit.
Cardboard Shredder CP333 – Desktop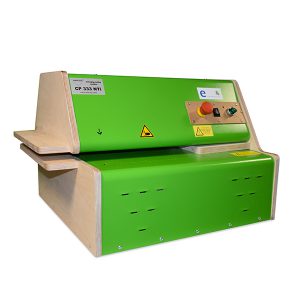 This savvy, compact shredder is a convenient table-top size desktop which is ideal for packing operations where space is limited. This model ticks all the boxes with its high quality, technical functions meeting the demanding requirements of busy pack rooms.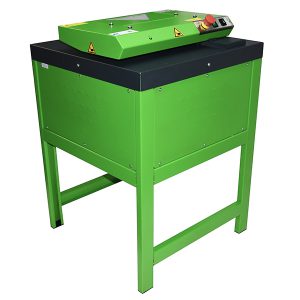 Cardboard Shredder CP316 and CP320 
These freestanding units are designed to suit a variety of warehouse operations and pack rooms and are proving to be popular cardboard shredders that can create void fill from thicker cardboard.
Cardboard Shredder CP422 (single phase) and CP422  (three phase)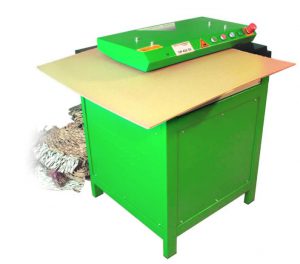 These industrial machines are built to create up to 6 cubic metres of void fill per hour and are available with either a single phase or three phase plug. It proves particularly useful for businesses require high volumes of parcels to be filled.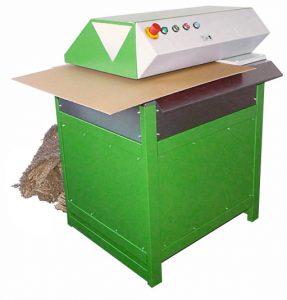 Cardboard Shredder CP430
This free standing unit is the largest shredding machine in the range and is therefore suitable for larger packing operations. Its capabilities include producing the most cubic metres of void fill in an hour – shredding up to 20mm of thick cardboard.
For more information about the new Shredding Machine range or about Kite's other products and services, please visit www.kitepackaging.co.uk