Kite Packaging Launches New Website Product – Kite Air Shock
FOR IMMEDIATE RELEASE
5th March 2014
Kite Packaging Launches New Website Product - Kite Air Shock
The new product is the ultimate protective solution for fragile items
Kite Packaging, one of the UK's leading packaging suppliers; introduces a new product to its ever-expanding e-commerce site this month following its success in Kite's group accounts business. The company revealed the Kite Air Shock system at Packaging Innovations back in October 2013, and the product was swiftly rolled out to its major accounts division.
The Kite Air Shock has experienced great growth as part of the Major branch business and as a result  Kite S3 (Specialist Services and Solutions – Kite's  newly appointed team of highly experience packaging engineers and technologists, who specialise in innovation and supply chain improvement) have worked hard on a consolidated range for its website customers. This includes packs for bottles, crockery and electronic items such as computer tablets. On the bespoke side of things, Kite has recently signed a deal with a large bathroom retailer, and can supply packs suitable for all kinds of goods through its branch operation including baths and televisions.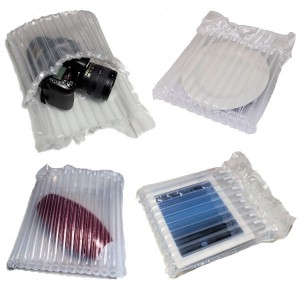 The Kite Air Shock system online offering includes a range of air packs, manufactured from LDPE (Low Density Polyethylene) and PA (Polyamide) to improve air retention, they consist of several solid air tubes to armour even the most fragile of products. The packs are 98% air and 2% film, pioneering the way for environmentally-friendly solutions, which also reduce delivery costs and warehouse space. The products are also re-usable, recyclable and are designed to remain inflated for an extensive period of time with different sized tubing to suit different sized product specs.
As well as this, the Kite team has developed a range of boxes specifically designed for the Air Shock packs which provide further protection for fragile goods and a consolidated solution for packing and sending out product. Early figures have shown that the Kite Air Shock has saved Kite customers over 15% in pack material costs, as well as providing additional savings in labour and space due to rationalised packing materials and efficiency.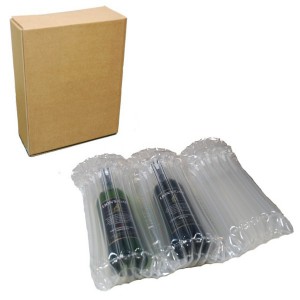 A spokesperson for Kite said "The Kite Air Shock is a fantastic product that we are really excited about launching on to the website. This system will revolutionise the way fragile products are packaged, save on a number of cost variants and reduce damages in transit. It is a great addition to the S3 team portfolio, and will open up some great new markets for us."
The Kite Air Shock will also be demonstrated at the MACH 2014 exhibition on stand 4757 along with Kite's other new product the Wrap and Hold system. You can pre-register your place at the show by heading to www.machexhibition.com.
-ends-