Latest Quarter 2 Recycling Figures
By Andy Fay
• Thursday

04th September 2014
Part of our KES (Kite Environmental Solutions) teams responsibility to their clients is to keep a close eye on the recycling rates in the UK, which ultimately affect the price of the PRN's you are required to purchase as part of the Regulations. See below for a quick update from them, and remember you can always get in touch with the team by heading to the website and visiting the 'contact us' section.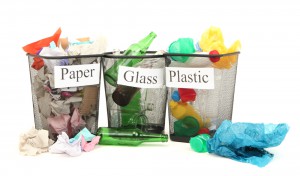 The latest recycling rates issued by the Environment Agency on the 22nd July show that there has been an overall improvement across all materials, suggesting that the UK is on course to meet this year's targets.  This is good news for businesses and if recycling rates persist it will put pressure on reprocessors to lower their PRN prices.
In addition following a Government consultation earlier this year the glass packaging recycling targets were revised downwards from 81% to 75% for 2014 which will be a welcome relief for those companies requiring Glass PRNs.
The original glass targets set through to 2017 were based upon false information and were potentially un-achievable, due to fraud having been identified in the system.  Coupled with the improvement in recycling rates glass is now projecting a surplus of ~10% for Glass Re-melt and a shortfall of just 4% for Glass Aggregate. This has started to be reflected in PRN prices where we have seen prices soften in Glass and we would expect this to continue if the recycling rates maintain.