Our Swindon Regional Distribution Centre donates £1000 to local charity Phoenix Enterprise.
We have 7 RDC's around the UK along with our online leading B2B division and environmental solutions division, with each nominating a charity to receive £1000.

Phoenix Enterprises is an independent social enterprise for people in the Swindon area with disabilities and mental health issues. They work with adults experiencing short or long term mental health problems ranging from depression, autism, learning difficulties, physical disabilities and people who are struggling to return to work.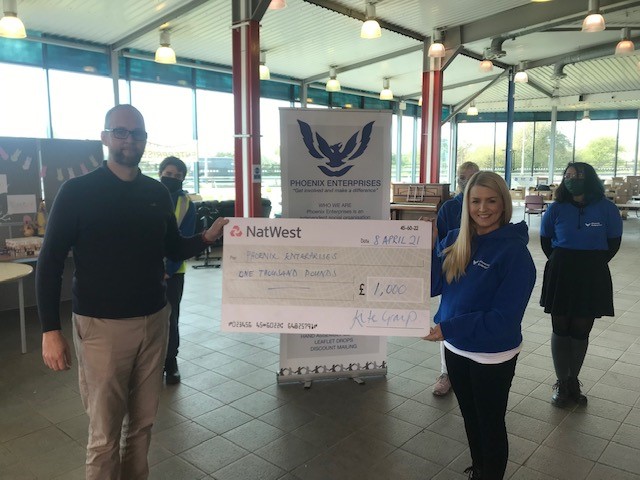 A spokesperson for the charity said "This donation will support us in continuing to provide a wide variety of services such as providing 1-2-1 bespoke support to each service user and helping to educate employers on the benefits of employing people with disabilities."
For more information on us please click here and for more information on the charity please visit https://www.phoenixenterprises.co.uk/.