Packaging For…Art – Part Two
Friday's Industry Tips
Thanks for joining us again for the second part of our regular 'Packaging For' posts, focusing on the art and pictures industry. As we continue to develop these posts there is typically a trend in parts one and two, that the product range is extensive for the industry however the actual needs of the sector remain the same. However, it is very different for the art industry and the sector is divided in to luxury and commercial – the price of art stretches across a huge scale from very small to very large and the packaging needs reflect this.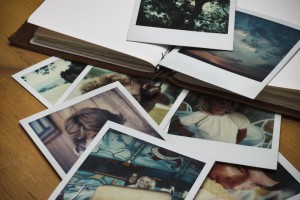 Last time we concentrated on the luxury sector, where high value items that have a deeply personal connection with the consumer are a key concern, and therefore the packaging needs to be of the highest protection and look presentable. Protection often trumps price in terms of searching for a particular solution, and reflecting the value of the products in the packaging is vital.
Art Industry Packaging Needs - Commercial
In today's post we'll be looking at the more commercial side of the art world, where the needs of the industry differ. The ability for consumers to produce their own art and buy prints of collectors' items has boomed with the expansion of online businesses, and the canvas print industry in particular is thriving online. However, with a surge in the marketplace competition is fierce and he need to drive down the price of product is a priority – therefore packaging needs to be as cheap as possible. But what else does the commercial art world need to consider in its packaging operation?
High Volume – If you're a regular reader of our 'Packaging For' posts you'll know that high volume means the need for efficiency. Online art businesses will often operate from one warehouse and need a rationalised packaging range to ensure goods go out the door quickly.
Protection – Although these products may not be priceless paintings, often customers use commercial art services to have portraits of their families and friends printed or to create personalised gifts. Because of this sentimental value the goods need to be protected, and look like someone has taken care of them.
Price – As well as driving down the price of the packs themselves, online businesses in particular require packs that are also cheap to ship out.
Packaging Solutions for Art – Commercial
Postal Boxes
Postal boxes are a great, versatile way of sending out a variety of items and, when bought in bulk, can be an incredibly cost effective way of sending out smaller products such as prints, photographs and posters. Postal tubes are an obvious choice for the picture industry particularly for posters and prints, our postal tubes come in a wide range of sizes and for protection are made from strong cardboard with a Kraft paper outer. The caps provided with the tubes are designed to fit the pack as tightly as possibly – ensuring the product is kept secure in transit.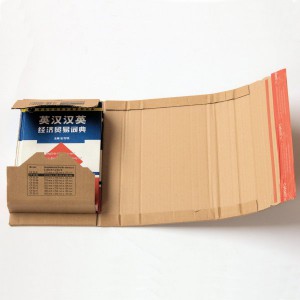 As well as these, flat postal boxes that adhere to the Royal Mail PiP guidelines are ideal for sending flat pictures, postcards and photographs. Supplied in white for a clean presentation, and an effective background colour for displaying clear address labels and branding we suggest using the 'Tuck-In Flap' style for pictures. This gives improved security and easier closure, ideal for packing high volumes of prints. Choose the 'Small Parcel' size to ensure all your products will fit, a great way to rationalise your pack range.
Finally, book wrap mailers are perfect for sending personalised photobooks, albums and folders of prints. They are designed to fit tightly around the product so the pictures remain un-creased and flat and have a tear off adhesive strip which makes the packing process much faster.
Bubble Lined Mailers
Mailing bags are an essential tool if your business sells predominantly smaller items. The bubble ensures that the bag won't be torn in transit, and is co-extruded to make it extra tough. The great thing about these types of mailers is that many of them fit the 'Large Letter' PiP size, and therefore are much cheaper to send. They are also incredibly light-weight, which is ideal if you use a third-party carrier that charges you by weight.
To ensure your pictures are kept completely rigid in a mailer we recommend placing a sheet of cardboard at the front and back of the product inside the bag to reinforced it.
Cardboard Sheets and Kraft Paper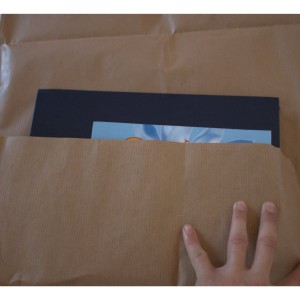 To wrap canvases a little extra protection is required, our picture frame boxes are always highly recommended however if you prefer something a little simpler then cardboard sheets work wonders. We would always recommend wrapping the product in bubble-wrap first, and once stuck down securing a cardboard sheet front and back of the canvas. This not only secures the package and makes it more robust, but prevents holes being punched in the delicate canvas during transit.
If you require extra protection simply wrap the canvas in Kraft paper which offers excellent burst and tear resistance. You can also use Kraft paper to wrap the canvas without cardboard sheets (just don't forget the bubble!)