Pallet Creation – How To Make A Swimming Pool
With the bank holiday coming up and the hope for some sunshine, we thought we would share this great idea with you. With some of the glorious weather we have been experiencing over the past few weeks this really would have been ideal, I can certainly see myself enjoying it.
We love being around creative people and love it when we see amazing creations made from packaging products.
In the past we have shared a number of great Pallet furniture ideas with you and we have loved each and every one of them. This new one may take a bit more time, but once finished you will have a nice pool to relax in and enjoy the sunshine.
Here at Kite we supply a range of pallets and thousands of other packaging materials that can be used for a range of different creative ideas. So if you ever feel creative and want to re-create this pool or any of the other creative ideas we have shared, check out our website www.kitepackaging.co.uk.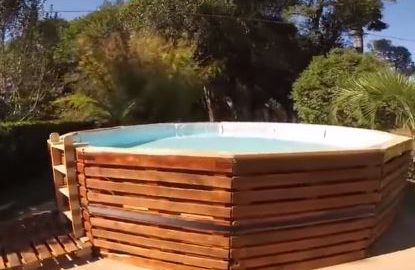 Image Source: Wonderful Woodworks.