Personalised Packaging for Your Business
Personalisation and customisation in packaging is most definitely here to stay. Will it be a large proportion of the market? Most likely not, but for marketing campaigns and niche businesses it is a very attractive route to take, and economically viable already.
At Kite we look to help all different kinds of businesses with improving their packaging operation, not just in terms of protection but also for the purpose of producing a good-looking package that impresses their customers.
Global Giants
Any trends can change, in any sector, however personalisation in packaging seems to be a trend that continues to build in popularity. A clear example of this is of course Coca Cola, and their 'Share A Coke' campaign. Many a supermarket has been upturned in the search of a bottle with 'Jemima' on we're sure!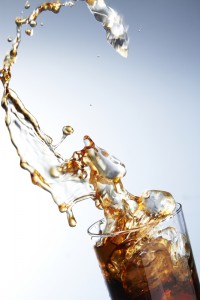 As impressive as this campaign was it isn't actually 'personalisation' in the purest sense of the term. Personalisation is when the packaging is altered for a specific recipient, based on their name, items ordered or interests. Instead, Coca Cola produced a bottles and cans with over 250 different names on, and distributed them geographically to appeal 'personal' to a good size of a population – both in the UK and across the world.
And it worked! In the US alone Coca Cola saw a 2.5% increase in total sales, not to mention the huge amount of publicity the campaign gained. Of course, the company were at a great advantage – and one of the few brands who have the buying power and market share to personalise their goods for the majority of a country's population.
Boutique Businesses
All is not lost for smaller operations; in fact personalisation can be made a lot more individual to customers when you are running a small business.
There has now come a point where it is just as easy and cheap to print directly on to a box, rather than on a personal address label and letter. This is great news for boutique businesses, small food production companies and niche fashion houses who want to significantly improve their customers experience at very little cost.
As a small operation you also have the flexibility to print in extremely high quality, in very small volumes, and can therefore make each box or parcel personal to their customers. Particularly as e-commerce grows, it is important to have measures in place to connect with your customers in a different way, in spite of the fact there is no face-to-face interaction.
Of course this does mean more time is needed to pack each order, which is important to consider in terms of your margins. For the boutique and luxury sector, when a few hundred parcels a week are being packed and dispatched, with large margins it's is wise to invest in taking slightly more time per pack to make it personal and unique to a customer.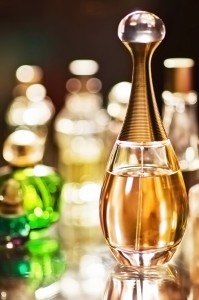 A good example of this kind of personalisation on a global scale is Burberry's 'My Burberry' campaign, in which customers could choose to have their Burberry perfume bottle monogrammed. Perfume typically has a significant mark-up, and being a luxury item Burberry created something unique and different for their customers, in a very simple way.
Fulfilment Firms
Fulfilment is often not considered when it comes to personalisation case studies; however it is a huge area, and a sector that is ripe for growth in terms of personalisation.
If you're a business fulfilling orders for many different brands through a single operation you know it is near impossible to carry different printed packaging for each brand.
However, 'late stage finalisation' is now bigger than ever, making it possible to customise the packaging for the brand or country it will be sold in, at the point of dispatch.
A good example would be a specialised fulfilment business, supplying a wide range of brands and products to a specific sector, such as an after-market sports car business that operates at a pan-European level.
It is likely a business like this may well stock spares for several dozen different manufacturers, for several hundred different vehicles, in 10 languages or more! With 'late stage finalisation' every box could be printed with a picture of the part and vehicle in the customers own language, at the point of dispatch.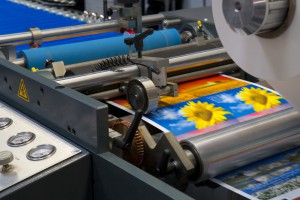 This not only makes it clear to the customer about the contents inside (ideal for re-sellers and garages), but for consumers sends a message that the company is specialised in that particular part or vehicle, despite the fact they supply to all brands.
So it's clear, printing processes are at a stage now where they are so advanced, it now makes economical and logistical sense to put your marketing messages straight on your packaging, and do away with promotional literature. This isn't just great business sense, it is also much more environmentally-friendly and a streamlined way of operating – why wouldn't you want to do it?
Interested?
If you are a large user of packaging, with a typical annual spend of over £30,000 a year, and want to explore printing methods, personalisation and service solutions (where we can deliver product straight to your packing line) then get in touch with your local Kite branch, and speak to our Account Managers.
If you're a smaller business looking for customisable packaging options, visit our Customised Tape page or call 024 76420065 (Opt. 1) to talk to the team about the customisable packaging we offer small businesses.