We Have Re-Launched Our Grey Polythene Mailing Bags!
We are pleased to announce that to kick start the first full week back after Christmas and New Year celebrations, here at Kite we are continuing to give you stuff to look forward to and have re-launched our market leading Grey Polythene Mailing bags.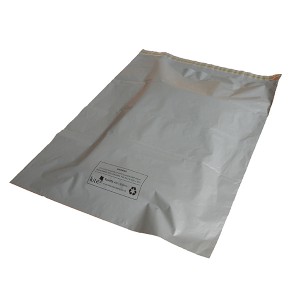 The re-launch of our Grey Polythene Mailing bags has allowed us to offer you significantly reduced prices, yet the same high quality products.
Made from recycled material but without compromising on quality, our Grey Polythene Mailing bags are a popular choice for many industries, particularly mailing, catalogue and e-commerce businesses. They come in a comprehensive range and are particularly useful for cost conscious customers as they adhere to Royal mail PiP guidelines so that postage costs can be accurately calculated and are extremely lightweight, saving money on shipping.
The Grey Polythene Mailing Bags can be easily written on, saving money on labelling where necessary and are manufactured from 55 micron (220 gauge) thick grey polythene, ideal for confidential products. All of the bags come with a peel and seal strip on a generous 40mm lip, which as well as making packing operations more efficient gives products added security, thanks to the strong adhesive seal.
We offer a wide range of high quality mailing products that consists of Grey Polythene Mailing Bags, Heavy Duty Mailing Bags, Cardboard Envelopes and Mailers and Bubble Lined Envelopes and Padded Mailers.
To find out more about Kite Packaging's products and services please visit www.kitepackaging.co.uk