We now sell heavy duty grip seal bags!
We have launched our heavy duty grip seal bags
We have added to our existing range of versatile grip seal bags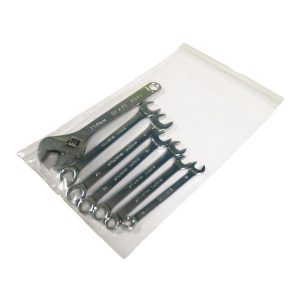 Grip seal bags are one of those versatile items that are ideal for use in a range of different industries. Recognised as an office and warehouse essential, whether it's to store small components, send out gifts or for heavier duty items in storage, we have a range to suit all.
We have a reputation for supplying high quality products and understand customers need reliability and consistency from the packaging materials they buy. We are constantly working on expanding our product ranges and listening to customer feedback. Our recent launch of heavy duty grip seal bags means we now supply one of the largest, price competitive ranges on the market.
Our heavy duty, transparent bags with a grip seal, are re-sealable and can be used to keep a wide range of items free from dust, grime and moisture, making them a simple and secure packaging solution. Manufactured from low density 75 micron polythene, they are ideal for a range of heavy duty items and not only are they durable, they are also very reliable – opening and closing simply and securely, making them ideal for repeat use.
When compared to standard clear polythene grip-seal bags, the puncture resistance of this new range is significantly better.
To see our full range, please visit www.kitepackaging.co.uk or call 02476 420065 for more information.