Metalised shileding grip seal bags
Using the correct packaging is an essential element of any ESD protection system. Our Resealable ESD bags are a quick and easy way to pack and protect electro static sensitive components ready for storage and shipping. Printed with the industry standard ESD warning logo, our resealable shielding bags are partially transparent enabling the contents to be viewed without opening the bag. Dimensions shown are opening Width x Length.
Our resealable metallised shielding bags feature an easy to use grip seal, which once closed completely seals the contents forming a faraday cage around the product within, protecting any localised charges from being deposited onto and damaging the device.
Resealable static shielding bags are available in a variety of useful sizes, suitable for the safe storage of components such as PB boards, network cards and microchips.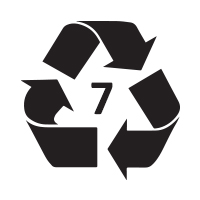 Click here for our recycling guide