Packaging Motorbike Seats – The Packaging Doctor
When you think of the automotive industry what do you think of? Is it fast cars, heavy, solid body parts, a passion for speed, and impressive new machinery? The engineering industry is currently enjoying significant growth as we come out of a recession, and as vehicles become more advanced the value of parts also continues to increase. For many companies the justification to these high costs comes from the labour, research, development and refined materials used to manufacture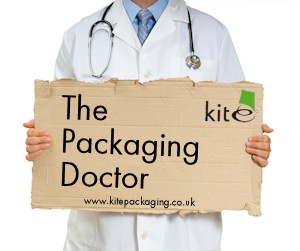 engineering parts, and therefore supply chain costs must be kept to a minimum – including the outer packaging. Luckily, here at Kite we believe that even if the product is expensive, it doesn't necessarily mean the packaging has to be.
In our world of industrial packaging, we have come to gain a wealth of expertise in the automotive industry, and one thing is for sure - it isn't looking for anything pretty to package products. The most important elements that we have to get right are that the product has been protected well and in the most cost effective way possible.
Read below how in today's surgery I helped a bike lover put a stop to a water absorption problem and got him back up and running again…
Hi Doctor,
I have always had a passion for bikes and fast motors, and recently combined my love and knowledge of the motor biking world to open my own motorbike shop in Devon.
Since starting the business five years ago, my company has gone from strength to strength. However, I am currently facing an issue where the motorbike seats are absorbing water which is affecting the batteries.
As a consequence of this, the water causes non starts when customers come into the showroom to view the models. This looks extremely unprofessional and is embarrassing from a retailer's perspective. I am losing money and am in desperate need for some advice before my reputation becomes damaged.
What is there that I can use to stop this problem?
Thanks,
Andy
Hi Andy,
Thanks for your question in the surgery today. Here at Kite we regularly work with clients with similar products to yours, so I have an ideal solution for you.
My suggestion would be to protect the motorbike seats with our foam inserts. This product is in an egg box style to ensure items stay firmly in place, as well as providing a protective cushion around the item. Simply position in place underneath the seat, and see how the foam acts as a stabiliser for the seat and as a sponge to absorb any moisture.
The inserts themselves are made from low density polyurethane foam. They are quick and easy to use, and we have a range of sizes available, should you wish to use them throughout your bike range for other automotive parts.
Hope this helps,
The Packaging Doctor
Note: All the packaging problems our doctor receives are real queries from customers or non-customers.
If you have a packaging problem that needs diagnosing get in touch on Twitter @kitepackaging or email packagingdoctor@kitepackaging.co.uk