Recycling guide
Everything you need to know about recycling your packaging
PET
HDPE
PVC
LDPE
PP
PS
Other PC
Recycling code














Material

Polythene Terephthalate

High density polyethylene

Polyvinyl chloride

Low density polyethylene

Polypropylene

Polystyrene

Polycarbonate

Common use
Plastic bottles, (soft drink, single-use, water and sports drinks), food, jars, cosmetic containers
Shopping bags, detergent bottles, shampoo bottles, washing and shower soaps, milk and juice jugs
Garden hose, cable sheathing, window frames, blister packs, blood bags, meat wrap
Heavy duty bags, resistant sacks, dry cleaning bags, squeeze bottles, plastic food wrap, stretch film
Medicine bottles, cereal liners, packing tape, straws
Toys, DVD, CD, video cases, plastic cutlery, foam packaging, egg cartons
Baby bottles, water cooler bottles, some car parts
Ease of recycling
Widely recycled
Widely recycled
Not commonly recycled
Medium
Medium
Not commonly recycled
Not commonly recycled
Examples
Establish green supply chains by partnering with a certified carbon neutral company.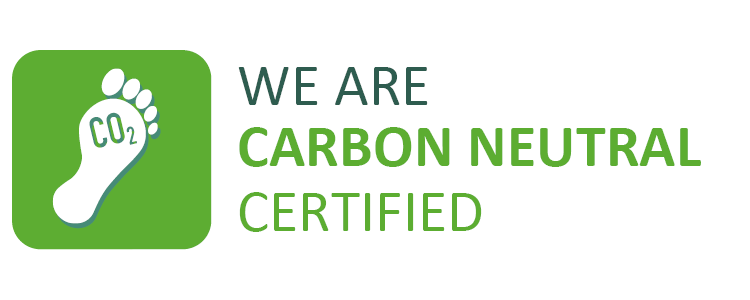 In 2021, Kite Packaging was externally verified by Carbon Neutral Britain (CNB) as achieving net zero carbon emissions. As a largescale logistics operation, our two main carbon contributors are fuel and energy.
Our fuel was offset at source, bringing our carbon footprint in this category to zero moving forward. As an ISO14001 accredited company, we already deployed a number of carbon usage reducing initiatives including making a switch to LED lighting in the warehouses instead of metal halide. To achieve total carbon neutrality in this area, we have pledged for all new energy tariffs to be renewable; utilising wind, wave or solar energy.
CNB verified all our calculations across the whole Kite group, neutralizing any carbon not offset at source using Verified Carbon Credits.
Eco-friendly Packaging for Your Business
Fortunately, Kite have outlined four straightforward approaches that you can easily take as a business to reduce your impact on the environment: namely, reduce, reuse, recycle or replace. Together, meaningful change can be made, as demonstrated by the 280 tonnes of plastic we have already removed from use within the supply chain through these systematic adjustments.
We all know the problems that can come with a heavy reliance on single-use, non-recyclable plastic packaging. The frightening results are evident in our landfill sites, oceans and the knock-on effects visible across large portions of our planet. The problem is so all-encompassing that it can often seem overwhelming.
Reduce Your Packaging Waste
This impressive plastic reduction figure is chiefly owed to the stretch wrap audits carried out by our packaging technologists. Through carrying out a series of scientific tests, the team assess whether loads can be safely protected with less material, resulting in often significant plastic and cost reductions for the business. We also supply a range of automated machines to regulate film usage for professional pallets that only use the necessary amount of plastic.
Reusable Packaging
Another highly effective method of minimising the creation of new plastics is to invest in reusable products such as plastic pallets, bale arm crates or even shredding machines to repurpose waste cardboard into free void fill. Introducing reusable elements into your operation will result in long-term economic and environmental benefits.
Recyclable Packaging
Alongside our abundance of widely recyclable products, we also supply solutions that strengthen your on-site ability to recycle packaging. Whether you purchase a waste compactor or a paper recycling bin, there is an option scalable to any sized business that can make a difference.
Replace Plastic Packaging
Possibly the simplest way to go plastic-free is to replace these packaging products with one of the many innovative paper alternatives we have available. We are continually developing and increasing this range to cater toward the growing demand for kerbside recyclable and biodegradable packaging.
Become a green business that is part of a circular economy by implementing the reduce, reuse, replace and recycle approach with Kite's environmentally-friendly packaging.