About Air Shock packaging
Keeping high value electrical items safe in the post can be a major concern for many businesses. Kite's Air Shock packaging for electronics has been designed to keep electrical items safe during transit and prevent damage.
Whether you need protective packaging for a laptop, TV, tablet or mobile phone, Kite's range of inflatable air pouches are the ideal solution. Although great for electronics, these packs will work with any item you want to protect as long as it fits within the useable dimensions.
The protective air packs are delivered flat packed and inflated using an air compressor or hand pump as featured in the above table.
To ensure your electronics are delivered safely, place your goods in our specially designed pouches and inflate so that a protective cushion of air surrounds the product. Alternatively, pouches can be pre-inflated and then any electronics you want to post can be placed inside.
All of our inflatable protective packaging for electronics features a flat, fold-in lid and built-in valve for easy inflation. They are made from 70-75 micron LDPE material, making them tough and rigid.
Please allow a 7-10 day lead time for the small compressor.
Benefits
Lightweight – As our inflatable air cushions are 98% air when inflated, they will not add any excess weight to your package.
Easy to inflate – Pre-inserted valves make our air packaging cushions easy to inflate – with just an air compressor needed.
Easy to handle – One pack serves all purposes reducing pack time and labour costs on all electronics that you send out for delivery.
Excellent shock absorption – Our air cushions are made from LPDE, proving unbeatable shock absorption for packaged electronics.
Burst resistance – Our rigid air packs are almost impossible to burst, providing rigid protection for electronics in transit.
Space-saving – Inflated on demand, the uninflated pouches take up very little space, particularly when compared to foam, bubble wrap and polystyrene.
Presentable – Transparent pouches to clearly display items inside.
Hygienic – Completely mess-free, with no harsh chemicals or toxic residue.
Environmentally friendly – Can be deflated after use and recycled.
Find out more about each type of pack below.
Laptop Pack

Max useable dimensions: 250mm (L) X 385mm (H) X 35mm (D)
Valve included: Yes
Optional outer box available: Yes
Suitable for: 15 Inch laptop (unboxed)
Reference: Pack 6

Hard drive / camera pack

Max useable dimensions: 180mm (L) X 155mm (H) X 75mm (D)
Valve included: Yes
Optional outer box available: Yes
Suitable for: hard drives, cereal bowl, SLR camera, wireless router, DVD box set, sat nav, gift box
Reference: Pack 2

Tablet Pack

Max useable dimensions: 210mm (L) X 215mm (H) X 30mm (D)
Valve included: Yes
Optional outer box available: Yes
Suitable for: Side plates, books, tablet or iPad, wall plaque, photo frames, DVDs, circuit board, router
Reference: Pack 3

Mobile Phone Pack

Max useable Dimensions: 100mm (L) X 155mm (H) X 20mm (D)
Valve Included: Yes
Optional Outer Box Available: No
Suitable For: Any size mobile phone
Air Shock bespoke packs
We have a team of experienced sales engineers who can design packs specifically for your products, including packs for large white goods, electronics and engineering products.
Our bespoke service is offered to our major accounts customers with high volumes of products to pack, and therefore minimum order quantities do apply.
If you are looking for a bespoke pack, please contact us on 02476 420065.
Air Shock packaging
Did you know we also have Air Shock packaging which is designed for protecting ceramics, ornaments, bottles and other fragile items? View our range of Air Shock packaging online.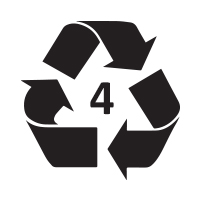 Click here for our recycling guide
Video:
Air Shock packaging for electronics
A demonstration on our laptop, tablet, hard drive and corner packs.
Kite's Air Shock protective cushioning will ensure that products arrive at their destination in the exact condition they were sent. Ideally designed for use with fragile electronics items, these packs can also be used with a range of items that fit within the useable dimensions.