Being an employee-partner at
Kite Packaging
Employee-ownership and ambition
Kite Packaging is the only employee-owned business of its kind in our sector, this unique characteristic positively influences every element of our work. The company ethos that ' customer satisfaction matters so much more when you own the business,' reinforces the sense of responsibility, pride and commitment that defines the way our employees think.
The option to become a shareholder in the business after 6 months really appeals to those who want to share in the rewards of Kite's success, which they and their teams have helped to achieve. Success leads to success and at Kite that means helping one-another strive to be the best we can be, so together we can achieve more.
At Kite we attract people with a hunger for growth both personally and professionally, individuals who at their core have a natural drive to succeed. Ever since we launched in 2001, we have been accelerating rapidly towards our goal of becoming the fastest-growing, most profitable packaging distribution company in the UK. This year we were placed 66th in the prestigious 'Profit Track 100' annual table published by the Sunday Times. In 2020 we were nominated in four categories for the UK Packaging Awards, winning for 'Supply Chain Solution of The Year'.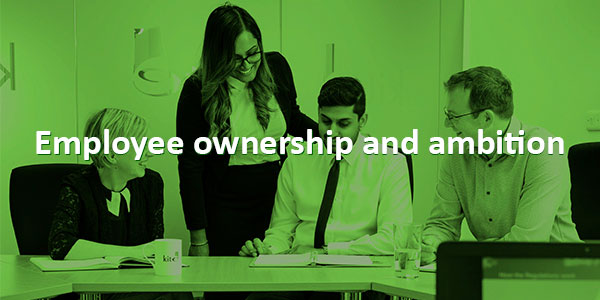 ---
The employee-shareholder experience
Through our HMRC approved Share Incentive Plan, Kite employees can enjoy the rewards and benefits their hard work helps to create. With our strong financial position, continuous investment and track record for growth we stand out as a rewarding place to work across multiple job roles and disciplines.
As part of our culture, we strive to develop those with potential to harness their talent through our apprentice and graduate programmes in addition to our telesales and field sales academies, cultivating an environment of constant learning and development. We are immensely proud of our approach to equal opportunities both in our recruitment process and our day-to-day operation.
To complement our partnership philosophy and recognising that our greatest asset is our people, we also offer a wealth of practical employee benefits:
Pension scheme, where the employee contribution is a minimum of 3.5% while the company contributes 5.5%
Life assurance, equating to 2 x your annual salary.
Opportunity to become shareholder after 6 months via HMRC approved SIP scheme.
Cash Health Plan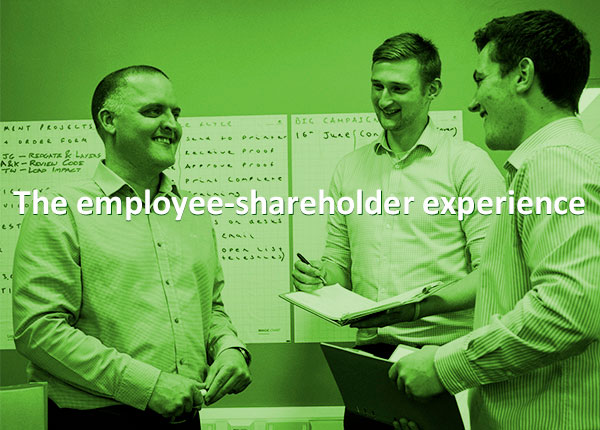 ---
Social responsibility and innovation
At Kite we pride ourselves on our ability to adapt and innovate, whether that is creating new product solutions or innovating with the latest technological solutions.
Considering the environmental situation David Attenborough has deemed to be "the moment of crisis", we started to actively encourage companies to use less packaging. "Love our Planet. Please use less packaging." is emblazoned across our NDC lorry. As a packaging distributor this may seem contradictory, but we believe that we are well placed to take steps to tackle the problem and since 2019, have helped our customers to use 253 tonnes less plastic packaging – which equates to approximately 6,325,000 plastic bottles! Instead, our focus is to help customers look at other solutions though our approach of "Reduce, Re-use, Recycle, Replace".
Every year, each Kite operation chooses a charity that resonates with them to donate to in a further bid to connect and add value to the community beyond ourselves. As well as straight financial donation, each Kite operation offers year-round support to their chosen charity, in the form of fundraising activities and working to help raise the profile of each charity.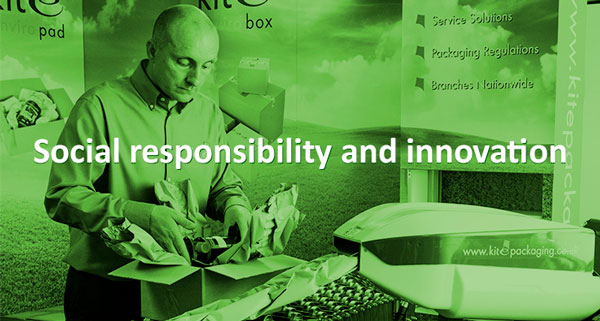 ---
'Team sport'
Our success is based on a strong foundation of teamwork founded on mutual support and collaboration. Our culture of communication enables each of us to flourish as individuals by being part of a strong, cohesive team. If you have a great idea that adds value, at Kite you are encouraged to share it, whether you are in the customer service team, warehouse operation, sales, website development. We recognise the value of every employee-partner.
This is the Kite 'magic' that cultivates exceptional strength and agility within our organisation. We look to pave the way in the packaging industry by taking the initiative, innovating and working smarter so that we can offer our customers the best possible experience.
Play for a winning team, search our vacancies, watch our video and learn what it is to be a true employee-partner at Kite Packaging.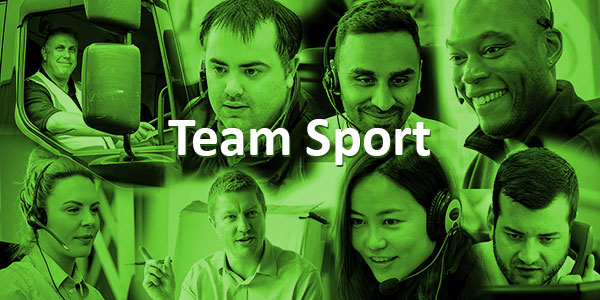 ---