On site pack cost analysis
At Kite we know only too well the different requirements that our customers have. A one fit for all is not the way we do things and we work with new and existing customers to find them the ideal solutions for their operation.
Focussing particularly on pack cost we will look for more suitable and cost-effective solutions and will assist with ways in which you can improve the existing products/equipment you currently use: Areas we focus on:
Identifying the packing area layout and optimising the use of space in this area
Identifying cost-effective packaging options that improve cost and product safety during transit
Increasing production line efficiencies through new packaging products and automation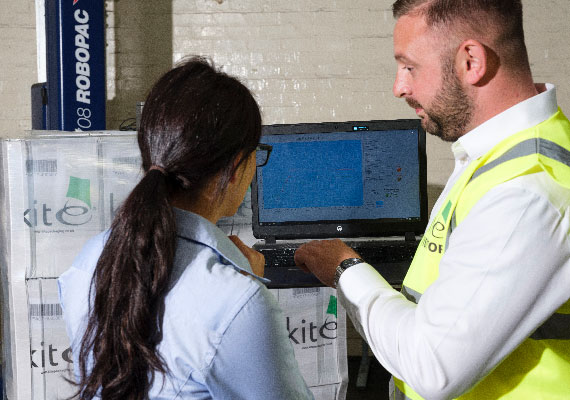 ---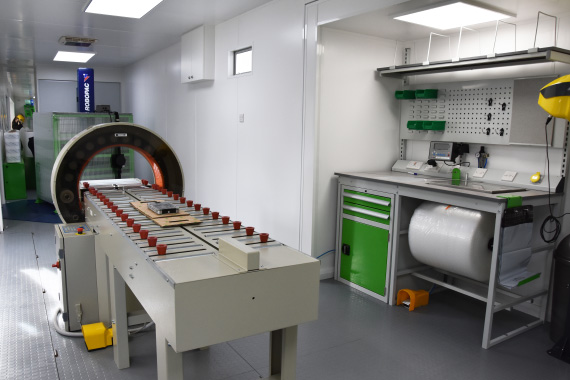 Time and motion studies
A time study allows us to see exactly how long it takes your teams to complete certain tasks, within your existing pack areas and will support in reducing and controlling costs, improving working conditions and motivating people.
We will analyse new and existing customer's current packing operation. Through careful analysis and measuring of each step of the process, we will work with businesses to establish where improvements can be made to increase productivity.
Through the intelligent design of work stations and the use of bespoke packaging solutions, efficiency can greatly be increased and employees then become motion and time conscious if trained correctly.
---
Pack velocity improvements
More companies are now looking at ways they can reduce costs whilst maintaining or increasing volume throughput. The crucial importance of packaging can often be underestimated by many organisations, searching for the cheapest product with the key focus on price can often leave companies paying more in the long run for labour. The protection provided by cheap packaging products is often not sufficient and therefore companies can find themselves covering the associated costs of goods damaged during transit.
Pack velocity refers to the way in which you can maximise the number of parts packed per hour, and streamlining the packing process. Our specialist packaging technologists work closely with customers on standard pack design and pack velocity to demonstrate how the two go hand in hand. A recent example saw a customer present a specific box size requirement, we demonstrated to them four different boxes all able to carry the same amount of product, but with different designs built around differing packing methods.
The specialist team focused on the price of each box, the time to assemble and an assumption of labour cost per hour. The image to the right demonstrates the outcome. In brief we demonstrated how pack velocity can make a difference to the overall cost. Box 0201 is the cheapest box, but due to the design takes 31 seconds to assemble, making the assumption that labour will cost £10 per hour this will cost a total of £0.86p, box 0713 takes 8 seconds to assemble and with the labour assumption costs £0.22p per box. Even though box 0201 is 0.057p cheaper, once considering the cost of labour box 0713 comes out cheaper, is a higher quality box and quicker to assemble. Companies do not often realise the money that can be saved when taking in to consideration the time to assemble and the cost of labour.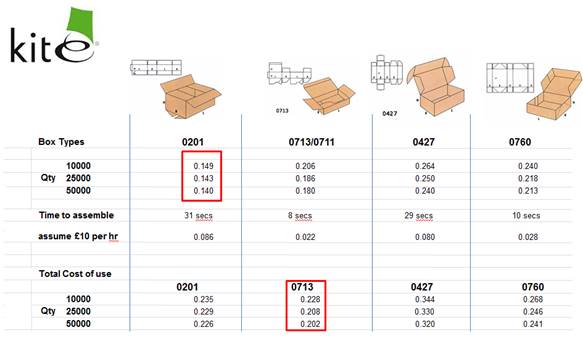 ---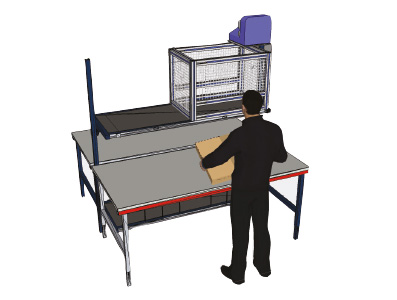 Supply chain cost analysis
There are a number of ways in which we can support companies in reducing supply chain costs and making the right cuts in the right areas will ultimately lead to the greatest returns.
What will we analyse:
Space
Utilising the space you have within your operation is key, as storing inventory and supplies comes at a cost. We will look at the different options available to you, whether it's bespoke overhead baskets, re-designing of your workstations or looking to products that require less storage space.
Automation
Automated technology can take away the challenges brought about by people having to perform slow, manual tasks. Our semi-automated and automated machine offering increase productivity and can increase volume throughput. Our ranges are available to both low and high volume users and will decrease operating costs as labour will no longer be required for certain aspects of the process.
Packaging
There is no question that the better you package your products, the less likely they will arrive damaged therefore ensuring your customers remain happy. We will find you the most suitable products for your application, the packaging we produce is bespoke to your requirements and we know how critical this is in terms of protection, reducing cost and minimising environmental impact.