Mobile packaging laboratory
R&D, testing and pack development
We take pride in our expertise with a key focus on being a truly dynamic company. We invest heavily in research and development and constantly look to innovate around improved pack performance, improved velocity and limiting environmental impact.
Our teams are constantly researching and developing innovative ways in which they can improve the packaging solutions they offer. Having customers that compete in highly competitive markets, with high value products, we are fully aware of their need for bespoke products and solutions.
Whether we are looking for new materials, new machinery, or new product designs, we have the expertise to support a wide range of industries including automotive & aerospace, food, retail, logistics and e-commerce. We work with suppliers around the world to bring you the latest innovations in packaging.
Kite can bring all this expertise directly to our customers with the launch of our latest Mobile Packaging Laboratory (MPL). The MPL is fully equipped with the latest state of the art packaging machinery along with purpose-built testing facilities, allowing us to give our customers immediate results.
Explore our testing laboratory
Click for an interactive experience
The Kite Mobile Packaging Laboratory is equipped to an exceptionally high standard allowing us to find solutions to any packaging problem that a customer may encounter. On board is the latest in state of the art packaging equipment including:
Robopac roboplat 708 pallet stretch wrapping machine
Robopac robotape carton sealing machine
Semi-automatic strapping machine
Wrap & hold machine
Mini air classic and pro – Air cushions
Paper void fill systems (Speedman Classic, Speedman Flex and PaperJet)
Hivewrap and tissue roll systems
Electronic gummed paper tape machine
Pneumatic carton stapler
This abundance of technical resource comfortably fits in to the 56m2 area. Access in and out of the laboratory is made easier with 2 staircases and a 1.5t integrated tail lift.
---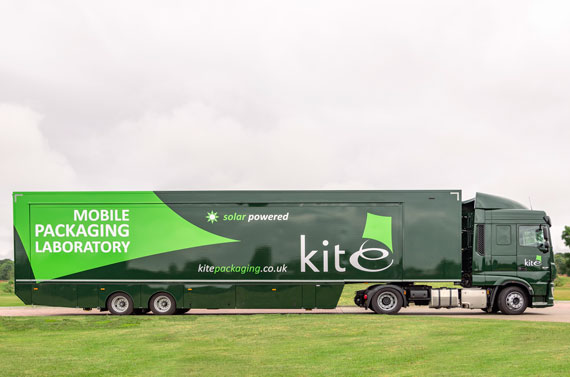 The MPL also incorporates its own testing facility with the ability to test the impact of a box's journey from dispatch to delivery:
The chosen box is exposed to a variable force impact tester
This force then causes the box to fall into a random drop test
The box then tumbles down a ramp
Finally at the bottom on the ramp is a vibration plate
To be able to drop test more precisely the mobile lab is equipped with a multi axis drop facility where the box can be dropped on different points - flat drop, edge drop & corner drop. The MPL also has a load stability testing function which analyses the performance of pallet wrap solutions, allowing us to maximise the integrity of the film and minimise waste.
Kite has a reputation for our focus on sustainability and so this, our latest generation of mobile facility, has been designed and built to incorporate a green energy solution. The trailer section of the MPL is entirely run on solar power taken from the roof mounted panels. Also, the plastic panels which make up the interior of the laboratory are made from 80% recycled content.
---
Prototype testing
We know that finding the perfect product to protect your items does not happen overnight. Prototypes are the first draft towards the final product. There are two types available, software prototypes and design drafts. This helps to increase the final quality of the package as it allows for design alternatives to be considered in context. This part of the process is crucial as it's a means to decide how a final package will look and how it will work in terms of protection. It allows all those involved the ability to communicate ideas and concepts in real terms and makes reviewing and testing the product a lot more accurate. During every stage of the prototype testing we work closely with you and your product/s to find the perfect solution.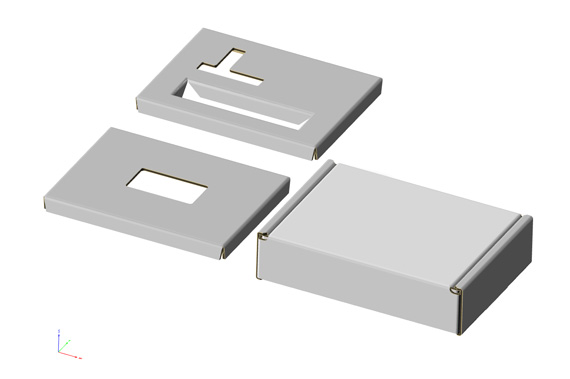 ---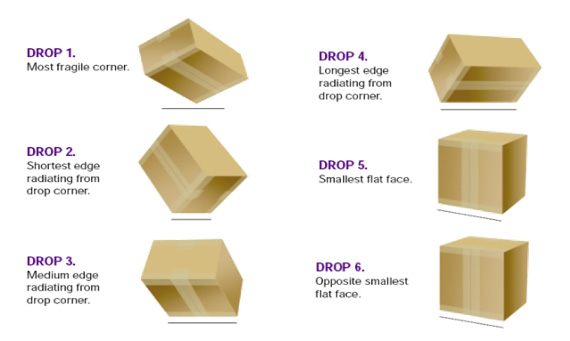 Drop testing / strength testing
Drop testing determines a container's ability to retain and protect its contents by dropping the containers from a certain height, on the flat corners and edges, thereby re-creating the different orientations in which a package can be dropped. We conduct in-house drop testing which will result in a pass/fail assessment and we have access to an external comprehensive ISTA drop testing facility, enabling us to offer a wide range of standard tests to determine the viability of a packaged-product to survive normal shipment, with focus on vibration, drop and impact and much more.
---
Demonstrations with your products
We offer full product demonstrations with our proposed customer's packaging. Once we are through the initial stages of design, testing and prototypes we will conduct testing with your product/s in the bespoke packaging we have designed for you. The key things we will test will be packaging strength and internal protection of your product.