On site pack cost analysis
The wrapping of a pallet and the type of pallet wrap being used is often an after-thought for companies, however, can be the cause of many operational issues. It is important for new and existing customers to carry out a scientific stretch wrap audit, focusing on the stretch wrap technique, the wrap being used and the holding forces involved.
Kite's specialist team of highly experienced stretch film engineers can visit you to carry out a scientific audit of your stretch film requirements. Call today to book your audit. 02476 420065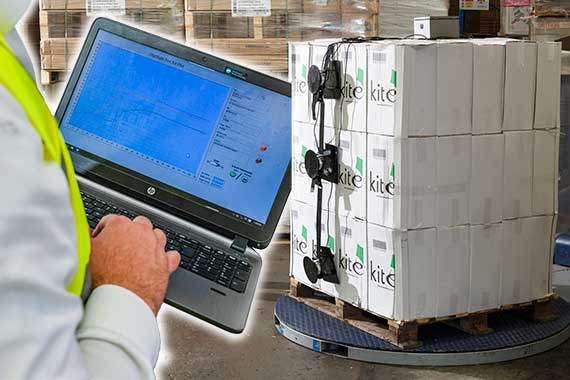 ---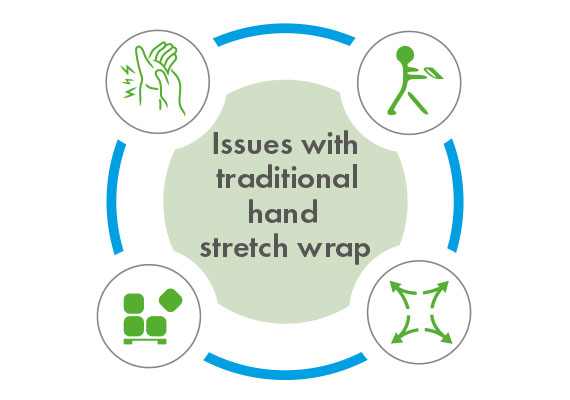 Health and safety
Focusing on health and safety issues within a company, Kite's load retention specialists work in close partnership with customers, tasked with sourcing innovative solutions which are designed through scientific analysis for retaining and stabilising loads and delivering cost savings.
With over 30 years' experience examining stretch film and identifying problems to be solved, Kite's team know only too well the implications that the transport chain can have on a load. With around 40% of UK loads insufficiently wrapped its vital that business are aware of what their products do, not only when they are wrapped but also after they are wrapped and this is where Kite can help.
Not only will the engineers share their expert advice with businesses, they have access to a range of testing equipment to support companies in testing if their loads are safe, some of which can be done on-site. Once having determined any issues, Kite's team of specialists will advise on the next step businesses need to take.
---
Save money
Stretch wrap is a significant expense. Businesses often do not look at the stretch wrap used and the process of wrapping when operational issues occur. Kite's specialist stretch wrap division has worked with businesses saving them a significant amount of money and solved problems by developing tailored pallet wrap solutions.
Supplying the widest range of quality stretch films in the UK market, Kite regulate production tolerance to guarantee roll length, thickness and weight.
Get in touch today for a free no obligation pallet wrap audit.