A bubble blanket washing machine cover is a simple, easy way to protect your washing machine during a house move or whilst in storage. Specifically designed for its purpose, our washing machine bubble wrap cover saves the time and effort of trying to securely wrap a washing machine using sheets of bubble wrap. By fitting snugly over the machine, the strong bubble wrap washing machine cover enables you to manoeuvre the heavy household appliance without the risk of ripping and damaging the wrapping. A bubble wrap cover for a washing machine can be used time and again to protect against knocks, scrapes and scratches, a valuable tool for both individuals and removal or transportation companies.
This premium method of protecting your furniture is stitched and measures 865mm (high) x 610mm (wide) x 620mm (deep). Our covers offer strength and protection whilst, due to their reusable nature, providing greater flexibility with reduced wastage when compared with traditional forms of white goods packing. They are sold as single covers.
Our protective covers are quick and easy to use; saving time, money and materials. Manufactured for single person application, they offer high quality protection and are strong and resilient, making them ideal for repeat use.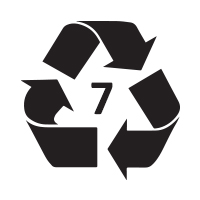 Click here for our recycling guide