Can you recycle food packaging?
The short answer is yes. However, there are some important standards that must be met in order for food packaging to be recycled.

The consequences of putting unsuitable items into a recycling centre can result in contamination to recyclable items, higher sorting costs, delayed timelines and even more critically, the shutting down of recycling programs. By clogging up sorting machines with items soiled with food waste, recycling no longer becomes economically viable.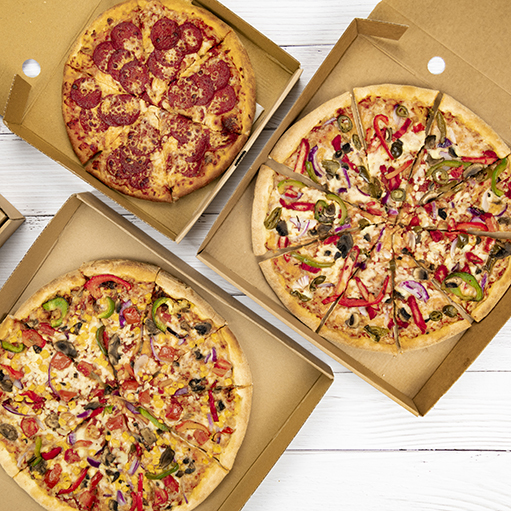 Typically, products such as paper coffee cups or greasy pizza boxes are put out to be recycled with the best of intentions; a misguided notion that the commercial centres will be able to sort through and sustainably dispose of your goods however appropriate. This practice is called 'wishcycling'.

It stems from a lack of understanding, with almost two thirds of UK households expressing uncertainty over what can be put into the recycling bin and over three quarters adding one or more item to their recycling collection that is not locally accepted.

While wishcycling reflects a positive attitude toward sustainability, it is causing massive problems for recycling establishments and, by extension, our environment. For an idea of scale, it has been reported that 25-30% of rubbish put out for recycling in the US ends up in landfill or being incinerated due to contamination from food and other substances.


Why is wishcycling so damaging to the environment?
Especially in regards to food packaging, just one non-recyclable item can contaminate an entire load of recyclables, forcing operators at a centre to send the full amount to landfill. The level of investment required to sort incorrect items at a community recycling centre far exceeds the budgets of most councils, hence necessitating this unfortunate outcome. Landfill sites are a major source of pollution, producing greenhouse gas and a number of toxins that pose a threat to our environment.
How can you properly recycle food packaging?
If the material your food arrives in is accepted for recycling in your area, then it is usually easy to prepare it for collection. All that is needed is for you to scrape off any free moving food or 3-D parts that might be stuck to the surface. Surface staining is accepted for recycling, but any remnants must be removed before placing the packaging in your relevant bin.
Why is effective food packaging essential?
Environmental activists have long campaigned for reduced packaging, typically with good reason. However, it is important to note the vital role packaging has in guarding against the elements, hence minimising the chance of damage to the contents and consequent waste.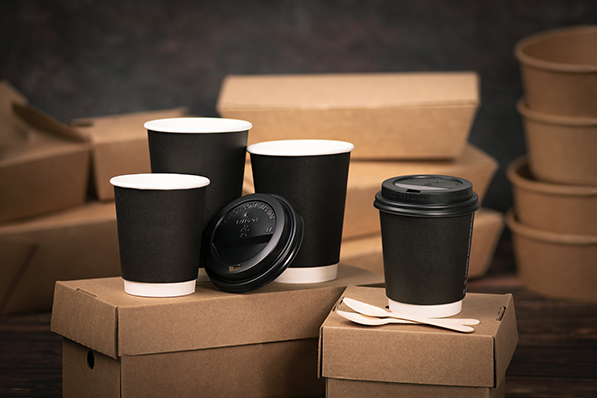 In the food and drink industry, this risk is heightened given the fragility of certain items and their limited lifespan. Effective packaging can preserve certain foods considerably, for example bananas stored in a plastic bag can enjoy 3 days extended shelf-life while cucumbers can last for 14 days when wrapped in lightweight plastic film.

In terms of ensuring optimal sanitation and hygiene, plastic packaging is technically excellent. Moreover, it is durable meaning that it can be made very thin, hence using fewer resources, taking up less space and economising transportation as fewer vehicles are needed to move it along the supply chain. Due to the amount of energy involved in food manufacture, there is comparatively far less pollution involved in the utilisation of plastic packaging over its omission.

At Kite, we are introducing a range of food packaging in both plastic and paper variations that are united in their ability to prolong the life of foods and make takeaway eating experiences effortless and enjoyable. By following the guidelines above, each item can be disposed of responsibly with environmental awareness.

Browse our new food packaging to find the perfect solutions for your business.