Cyber Monday: Will You Be Involved?
The Biggest Online Shopping Day of the Year.
If you haven't heard of Cyber Monday yet we can guarantee you will in the next few days, as the event is sure to be the biggest it has ever been in the UK. Originally an American occasion, which follows the famous 'Black Friday' - a day of huge sales for American retail businesses - Cyber Monday falls straight after thanksgiving on 2nd December and is the biggest online shopping day of the year. As well as being a great day for consumers, businesses can maximise the potential of Cyber Monday by offering exclusive offers, to kick-start their Christmas sale period.
But what are the key things to consider when planning a Cyber Monday campaign? Last year offerings and deals for the event meant a record breaking day for the online market, resulting in a 32% year on year increase in sales and a total of 112 million visits to retail websites on the day. This was mostly because of the amazing offers some retailers were featuring, with Amazon, eBay and Argos leading the way cutting prices by up to 80%. In today's post we'll take you through how to plan an awesome Cyber Monday campaign.
The Offer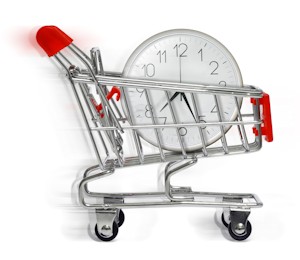 Cyber Monday is all about offering a deal that is so phenomenally brilliant it wouldn't ever be offered at another time in the year. Take a look at your product portfolio and think of your best selling items - which ones would your customers appreciate a big discount on? If you are a small business, and worried about cost saving, you can program your back-end to only allow for a certain amount of orders so that you know how your budget will be affected. Alternatively you could offer a brand new product at a rock-bottom price exclusive for the occasion, Amazon did this last year for their US customers - offering a LCD TV for just $97 - it sold out within 5 minutes.
Marketing
If you don't have a big budget to play with the quickest and most effective way to get your message out about your Cyber Monday offer is through social media. Use the #cybermonday hashtag and create some stunning product photos to entice your new customers. This is also a great opportunity to find out how big brands are marketing their Cyber Monday wares - giving you creative ideas for next year.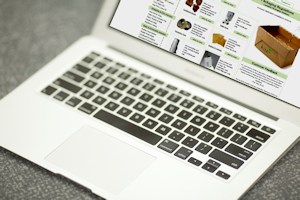 Remember, as well as bringing in new customers the event is a perfect opportunity to reward your existing clientele. Emailing your database with the exclusive deals you'll be showcasing and giving them a little something extra is an ideal way to appeal to both audiences. You could do this in a number of ways, including opening the sale early for registered customers or giving additional discounts.
Customer Service
If part of your tactics for Cyber Monday is to gain more loyal customers your customer service needs to be at the top of its game. December 2nd will be the biggest online shopping day of the year and therefore your site is likely to experience a much higher volume of traffic than ever before. The first port of call is to check with your technical team that your site can handle such volumes, try doing a test before the day and ensure the appropriate discounts are in full working order so that the checkout process is as simple as possible. You may need to put other projects on hold for the event, and ensure that your team is armed with all the relevant information so that if problems occur they can be promptly solved. Excellent customer service is something that can be invaluable, and will encourage people to come back to your site time and time again.
Packaging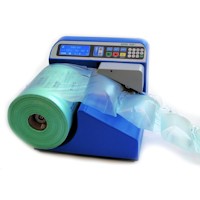 So you've sorted your website, got a marketing plan in place and fired up your team to make Cyber Monday a roaring success - what's next? This is all worthless if the picking operation isn't efficient, the easiest way to ensure everything runs smoothly is to make sure your packing operation has the right tools to swiftly package your products and get them out the door.
Now might be a time to invest in a Mini Air machine, with the ability to produce 7 metres of air cushions a minute - each that can be torn off via a perforated edge - your packers can protect the products in an instant and use much less material than if they were using traditional void fill. A tape dispenser should also speed up the sealing process if your items need to be boxed, and when sending smaller items traditional mailing bags with a peel and seal strip will mean each item can be sealed and sent in seconds.
Good Luck!
We hope this post gave you some great ideas for Cyber Monday, join us on the 2nd December to see what we'll be offering Kite customers - it's a deal not to be missed!