Kite expand 'in-box solutions' range
Kite expand 'in-box solutions' range
Kite's new Premium Polystyrene is high quality, strong and resilient
Protection and void fill is critical at this time of year, particularly as we begin to see courier and dispatch companies under stress and pressure during the peak season. It is not uncommon to hear of products being damaged during transit and with the uncertainty of weather conditions at this time of year being another key factor, using reliable high-quality products will give you that extra piece of mind.
Kite Packaging has a reputation for supplying high-quality products and understands the importance of quality, which led to the launch their new Premium Polystyrene void fill, adding to their already existing range.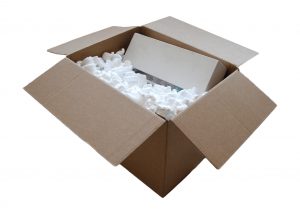 The new range provides users with an all-round protection and is designed to minimise damage from shock, vibration and the movement of goods in the box. The new premium void fill is extremely durable and will fill the space and gaps around any product. It is the ideal solution where protection between multiple products in a box is needed and will fill the voids between the products whilst offering the upmost protection, due to its shockproof and high absorption qualities.
Kite's Premium Polystyrene is a high quality, strong, resilient and versatile product, performing well under stress and impact crushes compared to other types of loose fill, therefore less is required. Commonly, many loose fill products fail when faced with moisture, however, Kite's range of Premium Polystyrene is unaffected by moisture, therefore making is ideal for use with a wider range of products.
To find out more about Kite Packaging's products and services please visit www.kitepackaging.co.uk.