For those of you who haven't heard of Zoe's Place, let us take a moment to fill you in on this amazing charity and all the hard work it does. Zoe's Place provides the UK with the only baby specific hospices in the UK, providing palliative and end-of-life care to terminally ill babies and children aged 0 to 5 years old, and providing their families with on-going support.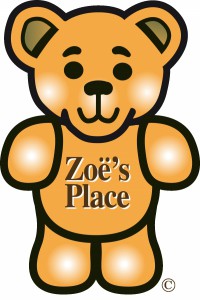 The charity has three sites in the UK, one of which is based in Coventry – home of Kite Packaging's online operation and Midlands major account business. All the sites are provided with very little Government funding, and in the case of the Coventry hospice the lack of funds means they can't stay open as long as they like. Each hour of care the hospice provides costs around £25 – so you can imagine how much is needed for a 24/7 operation, just one of the reasons why Kite decided to get involved to raise what we could to help.
It all started when a group of brave Kite partners from our Midlands branch decided to take part in the Wolf Run – a challenging 10K assault course that includes Woods, Obstacles, Lakes and Fields (see what they did there) and took place just last week on 6th September 2014. Our 'Wolf Pack' set a target of £250 and managed to reach a total of £300 to give to the Zoe's Place 'Open Doors Appeal', which will equate to 12 hours of care at Zoe's Place.
It was fantastic to see the whole team get involved with fundraising, and everyone here at Kite was excited about the event. But it got us thinking….how can we support them? As an employee-owned business we always like to support our partners in their fundraising efforts, and do as much as we can to help add to their pot of donations by taking part in office charitable activities.
That's why on 22nd August we hosted a Kite Barbeque – all the food was donated by the company and employees were invited to come and join us all for a burger in our not-so-sunny garden, and to chip in the donations pot to help support our Kite Wolf Pack! All the food was bought from the wonderfully local and award-winning Aubrey Allen, based in Leamington, and cooked by our Managing Partner Gavin Ashe who donned an apron especially for the event!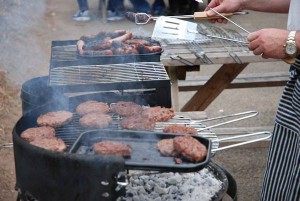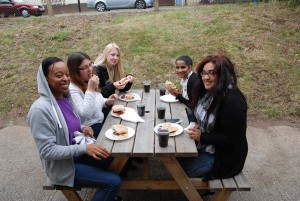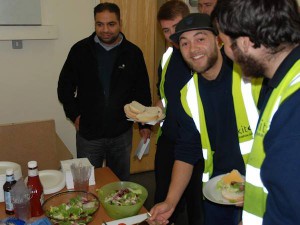 These events are great for bringing our employees together, particularly as we continue to grow and it becomes more difficult for us to all get together on a social level and catch up. At Kite we believe that we are a family, and are all in it together to achieve success – and success we did with an extra £177 raised for Zoe's Place, making a Grand Total of £477.00!
So with the money now collected and counted all that was left was for our intrepid pack to get out there and put their training to the test, the day of the event had finally arrived! Here' a picture of them before…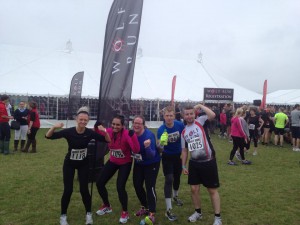 And after…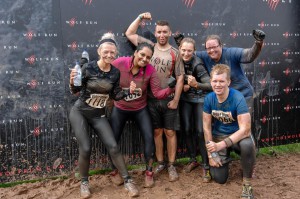 As you can see it was a muddy experience all round, with huge obstacles to get over, they deserve a huge congratulations for covering 10K of ground whilst crawling through mud, swimming in lakes and stomping through uneven woodland in Warwickshire. Well done to all of them for taking part.
If you would like to find out more about Zoe's Place, or make a donation to this wonderful cause please visit: https://www.zoes-place.org.uk/