What's In A Box?
Kite Packaging's new range of extra heavy duty boxes are ideal for safely transporting weighty items and loads
Kite Packaging, the UK's premium supplier of packaging, recently expanded its cardboard box offering with a brand new range of extra-heavy duty boxes. The boxes have been designed to compete with triple wall boxes, but are more environmentally friendly and maximise pallet space by being double-wall.
Heavy duty boxes are ideal for transporting heavy and fragile items in a cost-effective way; however they need to be produced with specific technical expertise to ensure the best protection for high value items and extremely heavy items which regular cardboard boxes cannot manage. Kite Packaging's range of extra heavy duty boxes have been designed and produced following in-depth research and development, manufactured to the highest technical degree and using Kite's longevity in the packaging industry to ensure the cartons can be used for a wide range of products.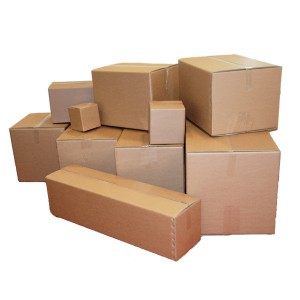 The ten box range has been manufactured from heavy-weight board and each are made using an AC or a BC flute – the strongest cardboard flutes in the marketplace. A 'flute' describes the inside of corrugated cardboard and how it fits together – a BC flute is 6.5mm thick and an AC is 9mm. To ensure these boxes can be suitable for transporting heavy parts and machinery several tests were carried out including a maximum load test, edge crush test and box compression test to ensure the durability and strength of the boxes.
What's more, Kite has made purchasing these boxes much easier by including technical drawings and the full details of each of the boxes test results on the website page. Here, customers can easily see that the smallest of the boxes has a maximum load of 111 kgf (kilogram force), and the largest size can carry 472 kgf – a great result for those looking for a stronger alternative to double wall boxes.
To find out more about Kite and its products and services, including extra heavy duty boxes, please go to www.kitepackaging.co.uk
-ends-