Why Kite Is An Employee-Owned Businesses
Empowering Employees
By Gavin Ashe, Managing Partner at Kite Packaging
Welcome everyone to the first of a string of articles written by our Managing Partner, Gavin Ashe. Gavin has been part of Kite ever since it's humble beginnings in 2001 and has seen the business grow rapidly, and has been instrumental in pioneering the online business. Today's piece focuses on the ethos behind Kite Packaging and how we are changing the marketplace as an employee-owned company. Let us know what you think on Twitter - @kitepackaging.
.......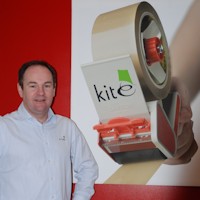 I recently read the following; "A strategy of treating employees as a cost to be minimised, rather than a competitive advantage to be leveraged, could become a drag on future performance", and I felt inspired. If there was ever a single sentence that summed up why Kite Packaging outperforms its peers, it was encapsulated in these few words.
The packaging distribution sector in the UK is highly fragmented. There are some well-run businesses; however as an industry it offers virtually nothing to its employees.
Take the example of the well-run SME owner-entrepreneur businesses where the "governor drives the Bentley", the owner reaps the rewards and staff are just staff, a resource that can be replaced. The owners do well but are limited by a total lack of scalability, employees have nothing to look forward to - not even a pension in most cases. In contrast, there are the big PLC players with institutional shareholders and annual reports, who in the past ten years have had fairly dismal performances. How do they continue to deliver to shareholders? Their solution is to squeeze the cost, and in distribution one of the biggest costs is the people. Wage freezes and even enforced pay cuts have become common place, with employees feeling left behind and frustrated - all in an attempt to please shareholders who in most cases are transient short-term investors but do little activity in the business.
It may be short sighted, but it is the reality in our sector. The owner-entrepreneurs sacrifice growth, often due to their refusal to let employees share in the rewards of their success. The big players have become anorexic in the pursuit of trying to drive out cost so that management can justify measly returns to shareholders.
Then there is Kite Packaging, which has grown from nothing but a vision to over £30 million annual turnover in the last decade. The fundamental difference is that Kite sees its people as a competitive advantage, not a cost to be minimised. Kite is an employee-owned business where everyone is actively encouraged to buy shares, and for many it is now one of their largest personal assets. Kite offers a pension, life insurance, child care vouchers and health plan as standard. It runs both a graduate program and an apprentice program every year. It is simple - successful companies have great employees who they value, invest in and treat as partners.
.......
If Kite sounds like the kind of company you want to work for, visit our recruitment section now and find out about the exciting new roles we have available.