Anti-static bubble bags
Dispatching electrical components and computer accessories can be problematic, because static build-up can damage the contents. Our extensive range of anti-static bubble bags are the ideal solution, because they will protect the contents during transit, and prevent any harmful static from causing any issues.
Our anti-static bubble wrap bags are coloured pink to make them distinctive, and feature a self-seal adhesive strip to ensure quick and secure closure of the bag. Buying in bulk is the best option because it reduces the price per bag to just a few pennies.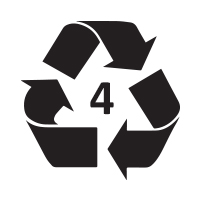 Click here for our recycling guide
Video:
Anti-static bubble wrap bags demonstration video
How to cushion and protect electrical items from static discharge with anti-static bubble bags
Anti-static bubble wrap bags from Kite are a versatile protective packaging solution. Available in a range of sizes and suitable for fragile electronic items that need protecting from static charges.
To use, simply slide your electronic item inside the bag. The wide range of sizes means these bags can be used for phones and tablets.
The co-extruded bubbles offer premium protection and better air retention. Anti-static bags are pink in colour to distinguish their special coating – which protects electrical items from damaging static charges.
Each bag has a peel and seal strip. Simply peel back the red plastic strip and fold over to securely seal the bag.
Now you can place in a box or mailing bag ready for shipping.