We supply general purpose cable ties or zip ties that are suitable for a host of domestic and commercial applications. In addition to standard black cable ties, we stock natural coloured ties. Small cable ties are a great alternative to string and tape for a multitude of household uses.
Our nylon cable ties are available in a variety of lengths from short cable ties perfect for tidying up computer wires to extra long cable ties able to surround large bundles. Large cable ties are also available offering increased strength.
All our cable ties have a one piece moulded mechanism with no metal barbs or cumbersome wedges, moulded of virgin nylon 6/6. Features including the bent tip, finger grip tip, low threading force and no sharp edges ensure easier handling and installation to increase productivity and reduce installation costs for widespread use. Operating temperatures for our ties are -40°C to 185°C.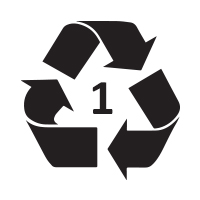 Click here for our recycling guide