Packaging for Retail

The retail industry is a large user of packaging, and requires high quality printing as well as high clarity and usability to package its products. It also requires products with multiple parts to be packaged in an aesthetically pleasing way with minimum risk of damage in transit and in-store. As well as this the retail industry requires stock-holding so that products can move through the supply chain as quickly as possible, and disaster recovery plans so that all packaging can be tracked should a problem occur. Kite offers a complete packaging solution for this industry, including a full design and testing service for point of sale that ensures form, fit and function whilst maximising retail impact. This is all supported by the highest level of service so that all deadlines can be met by this high pressured sector.
We can also offer the required bespoke service package for the retail industry from our extensive offering.
These include: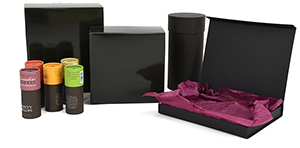 Just In Time – When a production schedule requires packaging at specific times, Kite can hold stock in its own premises and deliver at an exact time slot straight to a specific point in the production line
RDC to Shelf Logistics – Kite can develop packs that protect goods in the distribution centre and can then be put straight on the shelf with little effort
Dump Bins – Kite can contract dump bins for retailers and arrange disposal
RDC and Store Deliveries – Kite has the ability to deliver small volumes of stock when required direct to the store and deliver in bulk straight to the distribution centre
For further details of these offerings go to Service.
Product Offering
Kite provides the retail industry with several different packaging solutions to improve shelf velocity and increase productivity along the supply chain.
These include: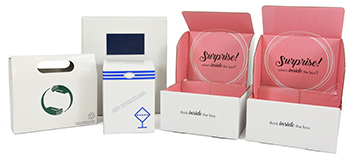 Point of Sale Packs
Shelf Ready packs
Euro Slot packs
End of Aisle
Dump Bins
Carrier Bags
Printed Tissue
Retail Case Study
Project Brief
Kite was approached by a major UK homewares retailer that was having difficulty with the level of service it was getting from its current packaging suppliers. The company had over 100 stores nationwide and operated on a multi-channel basis, with sites dedicated to online, retail, manufacturing and distribution.
The customer required a high level of service which it currently wasn't receiving due to having over 20 packaging suppliers, all providing different kinds of packaging product. This not only meant delivery times were often not met but also that costs were high and product quality was not standardised. The customer therefore required a service which would consolidate the wide range of packaging in to one supplier, save costs and create new innovations to create on-going cost savings and adhere to tight delivery times.
Design and Development
Kite was among a number of other packaging suppliers the business looked at to transfer its packaging operation and showed off its credentials which provided opportunity for full packaging consolidation. Included in this offering was the ability to service all parts of the business at a local level, distributing to sites across the UK and including a specialist same day requirement where the customer could place an order in the morning and receive it later that afternoon.
The service provision offered showed immediate cost savings to the customer due to the consolidation, and Kite put in place monthly financial reporting to local offices and Head office to ensure costs were closely tracked. Further cost-saving was introduced with packaging re-designs which reduced the amount of packaging used whilst still providing a fit for purpose solution.
Kite also provided the customer with its stockholding option, in which standard and bespoke product was stored in Kite's own warehouse so that it was immediately ready for same-day and next-day delivery whenever the customer required it.
Testing
As well as a full drop-testing and design service, Kite developed a full disaster recovery plan to ensure each and every product supplied can be easily tracked and analysed throughout the supply chain. Kite also developed a full CRM schedule to ensure the customer continued to receive a high standard of service throughout their contract. In the probation period all the customer's needs were adhered to, and new product designs and methods of delivery proved effective in saving costs.
Result
This customer has been incredibly pleased with the service Kite has provided, and since the initial re-design of their packaging needs and requirements further ranges have been developed using Kites expertise and rationalisation service. Kite now provides over 200 SKU's to 4 sites on a next day delivery basis, all of which have been delivered 100% OTIF since the start of the contract. Stock is held in 2 Kite sites in the UK, to ensure product arrives quickly at the various locations this customer has.