What is a clear polythene mailing bag?
These see-through polythene bags are made from 40 micron (160 gauge) material. By being lightweight, they reduce shipping costs while providing adequate strength to hold an array of different weighted literature. All sizes are displayed in the table alongside the corresponding Royal Mail PiP category they fit into, allowing you to easily and accurately calculate your postal fees. The contents are protected from moisture, dust and dirt when packaged within the clear envelopes to ensure that they arrive in pristine condition.
What is a transparent mailing bag used for?
These super lightweight clear envelopes provide perfect packaging for magazines, brochures, flyers, booklets and other promotional material. Available in a variety of sizes, these envelopes can carry letter sized articles all the way up to small parcels to cater toward differing business needs. The contents are clearly visible for instant brand recognition and ease of delivery as postal information can be displayed inside the package. By being highly cost-effective and lightweight, these transparent bags are perfect for distributing materials while minimising the financial output required for the intended reach. The contents are kept securely inside with the permanent peel and seal strip featured on the 40mm lip.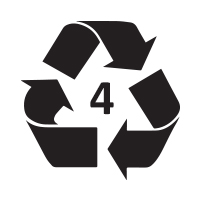 Click here for our recycling guide
Video:
Clear polythene mailing bags
See our range of transparent mailing bags and their features
Our clear mailing bags are perfect for shipping catalogues, books, flyers and other promotional material. Simply fill the bag, seal and send.