Weather mailers
At Kite Packaging, we have a strong track record for supplying packaging to the mailing industry, offering a wide range of postal solutions. Our weather mailers offer the best of protective bubble lined mailing pouches combined with the traditional protective qualities of polythene mailers, in one simple solution. They are perfect for sending products through the post and are a perfect cost-effective mailing solution. Increasing our range of mailers means we now offer one of the most comprehensive ranges of protective mailing products in the market.
Lined with high quality shock resistant bubble wrap and with a co-extruded waterproof polythene outer, our weather mailers are ideal for all weather conditions. The bubble lined inner and the 85 waterproof micron polythene will be sure to protect your products, particularly in poor weather conditions where parcels are exposed to the elements. The strong outer polythene offers perfect weatherproofing protection. White in colour they are ideal for confidential products and are also tamper-proof, waterproof, 100% recyclable and astonishingly difficult to tear – being sure to protect your items.
If you frequently send items of mail that could be easily damaged in the post, and need extra protection from the unreliable weather we often experience, use Kite's weather mailers every time.
Use these bags along with our range of multi-purpose labels.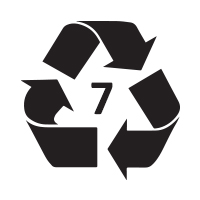 Click here for our recycling guide
Video:
Weather mailers
Waterproof bubble lined mailing bags
We are going to test Kite's new weather mailers by placing a mobile phone inside a mailer, sealing it and testing its waterproof outer.
Made from co-extruded waterproof polythene, weather-mailers are capable of protecting your products from the elements. They are lined with a shock-resistant bubble wrap lining to protect goods during transit and are available in a range of sizes.
The phone is completely dry and works. Kite's weather mailer is a great, all-in-one postal solution.