Plain grip seal bags
Our durable, plain grip seal bags are ideal for keeping a wide array of items free from dust, grime and surplus moisture whilst in transit or in storage. Not only will these seal shut bags keep goods in their optimal condition, but because they are resealable they can be used repetitively in certain applications. This makes them an economical packaging solution.
These polythene bags are manufactured from standard grade 100% virgin, low-density and high-clarity polythene film. Whilst you can rely on the grip seal to remain firmly shut when necessary, these bags are also easy to open quickly when needed.
The transparent nature of this protective packaging also makes these bags ideal for the presentation of certain smaller items within a retail setting (body jewellery, nails and various screws, for example). The larger-sized bags meanwhile can also be used to protect reading materials such as manuals and documents if desired.
Bag size is given as internal dimensions: opening width x height.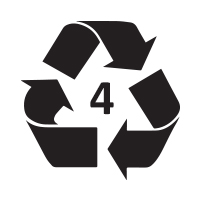 Click here for our recycling guide
Video:
Grip seal bags demonstration video
Introducing our range of resealable grip seal bags, some with a write-on panel.
Our grip seal bags are available in a range of sizes and can be plain or feature white write-on panels.
To use, open the bag and slide in your items.
Each bag has a grip seal for secure sealing.
Large bags are available for bigger items and volumes.
Press firmly on the seal and run your finger along it for secure closure.
Bags are available with write-on panels for easy identification. Lay the bag flat and use a permanent marker to write on the panels.