Write-on-panel grip seal bags
Grip seal bags are useful for protecting a wide range of items from dust, dirt and moisture whilst in transit or storage but have you ever tried to write on one using a ballpoint pen? These panel bags are designed to help identify items; you can mark them with a biro, marker or even a pencil.
Manufactured from standard grade, 100% virgin, low-density and high-clarity polythene film, these bags are not only durable but you can rely on them to open only when desired. Since these bags can be resealed, they can be used time and time again within certain applications, making them an economical choice for individuals and businesses alike.
Internal dimensions are provided in the table, in the order: opening measurement x height.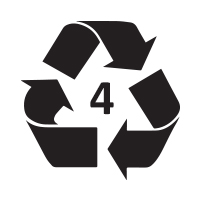 Click here for our recycling guide