4 Ways to use cardboard tubing
Our new cardboard tubing combines excellent all-round protection with a keen environmental consciousness alongside considerable customisation and versatility.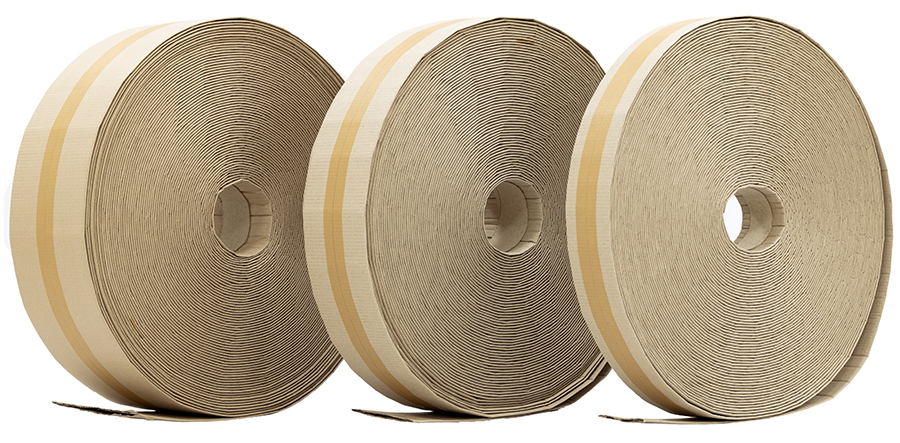 Firstly, the fluted corrugation provides reliable shock absorption to guard against any knocks and bumps that can occur during transit. This makes it a dependable form of packaging for potentially delicate items such as furniture, tools, pipes or sections.

In terms of eco-awareness, the tubes enjoy all the same sustainable benefits as other cardboard products, containing recycled content and the ability to be easily recycled after use. The end user can dispose of the tubes kerbside with minimal effort, increasing the likelihood of the materials being responsibly dealt with. Furthermore, the growing pressure from consumers for environmentally sensitive packaging will help this tubing to act as a strong marketing tool ideal for cultivating positive relationships and building a loyal customer base.

Lastly, the roll configuration grants the sender plenty of scope to alter the tubing to the exact length they require, unlike the set dimensions of postal tubes, for example. This is perfect for businesses that post a wide variety of different sized items rather than artists, for example, who typically send out standard sizes that are unlikely to differ.

Moreover, the tubes can be sealed in four different ways to further tailor them toward your specific needs. These alternate fastenings change the shape of the tubing which arrives flat-lay but features scored edges to easily expand into a firm cuboid shape.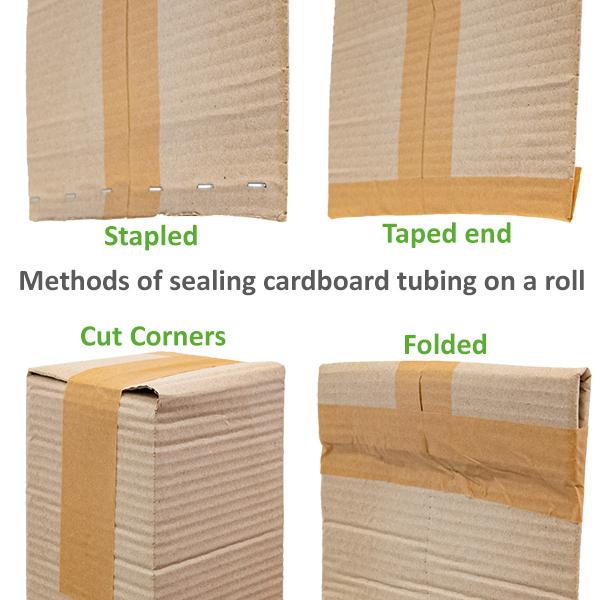 Find the best method for you below:

1) Cut corner method
In order to keep the tube at its maximum width, you can cut into the crease of each corner and fold the flaps inwards. Secure these parts with either paper or plastic tape for a reliable and low-cost solution. On the other hand, you could use hot glue for an even stronger adhesive seal.

2) Staple method
If the object which needs packaging is thinner, then you can enjoy a convenient and secure method of simply using staples to close each end. The tube must be collapsed into its flat-packed structure, at least at the ends that need to be fastened. This stably encases the product and minimises movement, granting superior protection compared to if a narrow object were packed using the aforementioned method.

3) Fold over method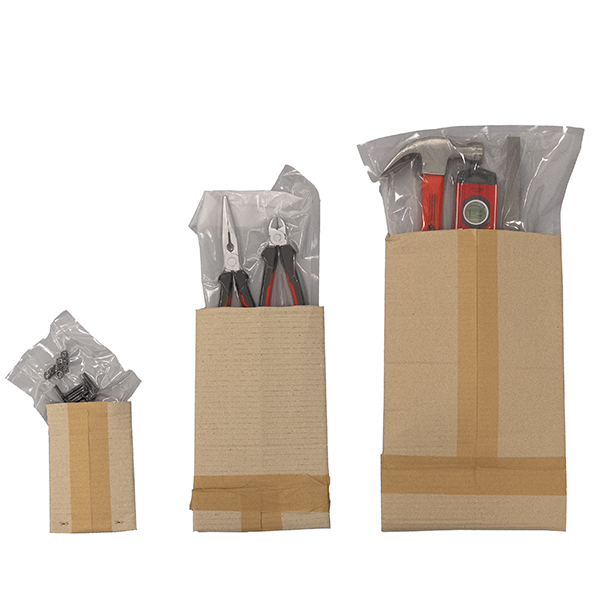 This secure yet speedy solution is self-explanatory: create a strong fold at the end of the tubing and seal back onto itself with one of our trustworthy adhesive tapes. This creates a long, flat envelope ideal for narrow pipes, for example.

4) Taped end method
Select one of our wider tapes to seal the end using this approach. This can be a reliable fastening if the right amount of adhesive is used, balancing the need for strength with a desire to minimise waste. You can retain the full length of the tubing, however, unlike with the fold over method, which makes it a resourceful and economic option.

When selecting how best to seal up your cardboard postal tube, always choose the option that ensures the closest fit around the contents. This serves to keep an item as stationary as possible within the tube, thus minimising the number of knocks and bumps the product may be subject to whilst in transit. Of course, if there are still gaps due to the awkward shape of an object, you can browse our void fill options to fill the holes and provide comprehensive protection to each angle of your package. Available in three different widths, it is easy to use our product tables to find the perfect version for your company's needs.