A Bitter Pill to Swallow?
The pharmaceutical industry is synonymous with the world of compliance and regulation, which makes for a very bitter pill when companies discover they should be and aren't complying with the Packaging Regulations.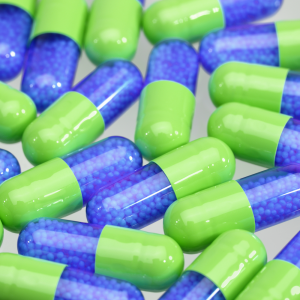 Many companies report that they are confused by the Packaging Regulations as their title (The Producer Responsibility Packaging Waste Regulations) implies that the Regulations are concerned with the waste the company generates and disposes of. Sadly, this is not the case. Instead the Packaging Regulations are a 'tax' on the packaging surrounding goods.
The Packaging Regulations affect companies with a turnover >£2mil and who handle goods surrounded by packaging. Of course, all medicines and medical equipment is surrounded by packaging and even if it is to keep the products sterile, this is still classed as obligated packaging.
The prognosis may not look good for companies unaware of the Regulations as they could be subject to Enforcement Action and the embarrassment of negative publicity, however, all is not lost! Companies who find they have accidentally missed complying can remedy this via an out-of-court settlement with the Environment Agency, known as an Enforcement Undertaking. This avoids criminal action being taken against companies for failing to comply.
Kite specialises in getting such companies compliant through their Government Accredited Compliance Scheme, by helping companies understand their obligations: What they need to do to become compliant; Completing assessments and Registering their Packaging 'tax' returns with the Environment Agency.
Once registered, if a company has missed previous years compliance, Kite can also help prepare and submit an Enforcement Undertaking to offset this, avoiding the trauma of legal action.
So although the pill will be a bitter surprise for those unware, Kite may just be the spoonful of sugar that helps you through and gets your company back on its compliance feet.
For free confidential meeting or advice over the phone, please call Ams, Andy, Ruth or Rav on 02746 420080 – we're here to help.
www.packagingregs.co.uk