After another successful year we're expanding our presence into the North East!
We're extending our network of regional distribution centres to service the North East of the UK, an expansion on our already existing presence in the Midlands, North, Thames Valley, South Wales, South Coast and South East.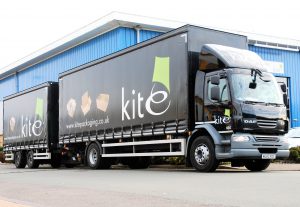 Our existing regional distribution infrastructure and in-house specialist teams will work alongside the local team of experts in the North East to offer practical and cost-saving solutions to local businesses for their packaging.
The expertise we offer includes corrugated re-design, a specialist Automotive & Aerospace design team, in-the-box solutions, load stability/stretch film solutions and compliance with the Packaging Regulations, providing customers with a packaging company that can offer a comprehensive service & solutions capability.
This comes after a successful year for us, in which we've released two industry white papers:
- focused on load retention
- and most recently on plastic packaging and a sustainable future 'There is no planet B'.
The two pieces really demonstrate the expertise and guidance that comes from within our organisation. 2018 has also seen the launch of our mobile packaging test facility, the first of its kind in this industry. The truck enables us to develop solutions on-site at the customer.
It is a fully-equipped mobile testing and demonstration facility in which our packaging technologists can develop bespoke packaging solutions, carry out stretch film audits for load stability and optimise pack design through QVE/VAVE.
Our new North East RDC based in Washington will be staffed by a highly experienced team from the industry with plans to expand it further in the near future.