An industry insight with Managing Partner Gavin Ashe
Kicking things off with a brief history of Kite Packaging – how did you start and what do you offer the industry?
Founded 18 years ago Kite Packaging is one of the country's leading packaging suppliers. From day one we set out to partner with customers who saw the value in a solution provider rather than just another packaging supplier.
Kite was started up with a unique vision – To be the premier packaging supplier in the UK with a philosophy of employee-ownership. At kite we believe that "customer satisfaction matters so much more when you own the business". Kite is now one of the biggest players in the UK market.
What do you think is Kite's USP – what is it that makes Kite Packaging the go-to solution?
We don't just sell packaging; we help our customers find the right solutions to their packaging problems. We want to help people use minimal packaging that offers maximum protection. Our mission is to continue to grow and exceed customer expectations and that is all about great employee partners, so we put huge effort into growing great talent with a graduate program and apprentice program as well as our own training academy to support talent.
Tell us about the new Chilled Packaging range – what does it comprise of and what are the benefits?
Our new chilled packaging range caters for a wide range of all customers who ship temperature sensitive goods; boxes, envelopes, box liners, pallet covers, and ice packs are all in this range.
The flagship product is the enviro-friendly insulated boxes, made from Kraft paper and starch-based loose fill, they are 100% recyclable and made from 98% bio-based and renewable materials.
Our other insulated box liner and the pouches are made from a unique combination of metallised polyester, bubble wrap and foam.
The thermal pallet covers are another lightweight thermally efficient product, with a Velcro open and close system. The hardwearing material means they can be re-used time and again.
As part of our new chilled packaging range, we are also offering two types of ice packs, a traditional gel pack and the all new ice sheets. The gel packs are comprised of a water-based, food safe, polymer gel and simply require freezing. The ice packs use the same polymer but are dehydrated, requiring submersion in water for a short time.
How have you factored in all the, ever-increasing, environmental concerns?
We've wanted to get the ball rolling by doing everything we can to reduce our plastic usage and help others do the same, which is why we launched our 120-tonne plastic reduction target for 2019. On our website you can find our environmental page, featuring our reduce, re-use, recycle and replace pages, all of which have products that will help businesses increase their eco-friendly operation. These include high performance stretch film, eco mailing bags – produced from sugar canes, waste compactors and cardboard balers.
Finally, let's speak about the Mobile Test Facility, what's the idea behind it?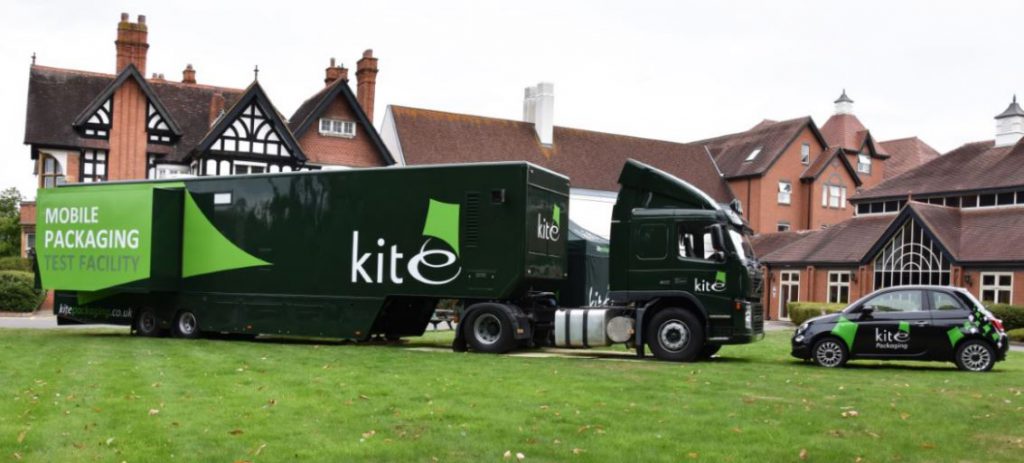 With everything in business being particularly fast-paced, packaging often ends up an afterthought which results in higher damage rates and compromises brand reputation. That's why we have invested in our mobile test facility to take the solutions directly to the customer. On board, our packaging technologists, can demonstrate optimised packaging solutions in action and carry out scientific audits of your stretch film requirements.
The truck's equipment includes a low profile stretch wrap machine, robot stretch wrapper and highlight testing kit, Sprick paper systems that dispense effective, environmentally friendly void-fill solutions, as well as a paper gummed tape machine, an over-head air cushion delivery system, and AutoCAD and Solidworks software.