Annual donation of £9000 to selected charities
As an employee-owned company, we demonstrate our social responsibility to our communities by fronting a campaign of charitable giving every year. Each of the nine divisions situated across the country annually votes on a charity to donate £1000 to and the choices of 2021 reflect some of the hardships and issues that have particularly resonated with our employees over the past 12 months.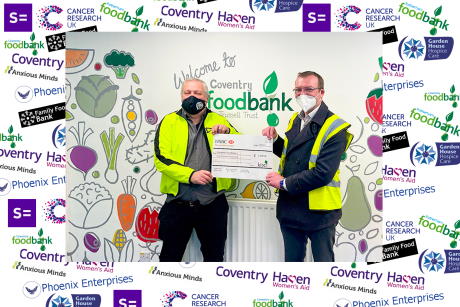 Their Compliance Division and Regional Distributions Centres in both Sittingbourne and Rotherham donated to their local foodbanks: The Coventry Foodbank, The Family Food Bank at Sittingbourne and The Rotherham Foodbank. With food banks seeing a 33% increase in demand for emergency food parcels to people in crisis, the need to unite and help each other is reinforced: an attitude reflected in the choice made by the three Kite organisations.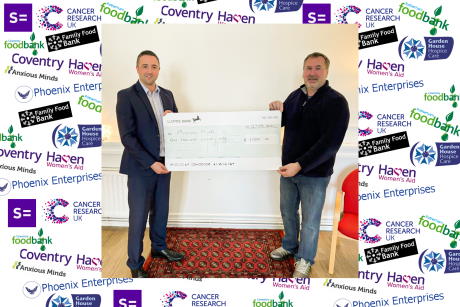 National lockdowns have also heightened our awareness of domestic violence, leading the Midlands RDC to support Coventry Haven and the North-East operation to give their funds to Anxious Minds. Both charities are dedicated to empowering women with specific services to aid those in crisis situations, especially those amplified by quarantine conditions.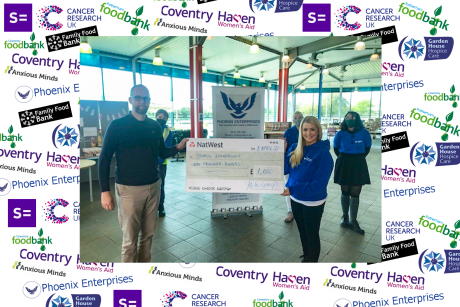 Swindon and Portsmouth recognise the increased difficulties facing adults with disabilities or mental illnesses during this time, donating to the Phoenix Enterprise and Scope. These enterprises encourage equality by providing practical information and emotional support when it is most needed.
Letchworth chose to support Garden House Hospice, a facility within their community that provides free palliative care for patients, families and carers facing life limiting illnesses. Their funding heavily relies on local businesses, groups and individuals so Kite is delighted to be able to help them to operate.
Kite Packaging's Online Division chose Cancer Research as their charity to support their ongoing work to find a treatment for the disease that affects 1 in 2 of us in our lifetime.
The annual programme dedicated to helping others is divided between each division to allow the individuals to take an active role within their local areas or the wider community. This ownership of responsibility reflects the employee-ownership philosophy of Kite that makes the company unique within their sector.