Are you ready for Peak Packaging Monday?
Monday 23rd November 2015 is the day when the biggest volume of packaging purchases will take place in the UK.
In the UK, the final quarter of the year is traditionally the busiest trading period for Business to Business markets, both retail and wholesale. Nowhere is this truer than the Packaging Distribution sector. This year, Peak Packaging Monday falls on 23rd November. Why is this the case, what is it about this specific date that singles it out as the day when most companies will place orders for packaging materials?
To help answer that question just consider the ever increasing media activity over recent years around key dates when the UK sees increased economic activity, driven by consumer spending, in both the high street and online. As with many celebrated dates, the UK now sees an entire marketing machine that builds momentum towards key holidays and ever more celebrated dates. Think of Halloween and the explosion of related merchandise available in shops across the country. Or, just walk around residential streets in the weeks before Christmas and witness the array of Christmas displays and lights adorning the outside of people's homes. Not only do these things represent a chance for people to genuinely celebrate, they also herald a significant boost in retail marketing and sales.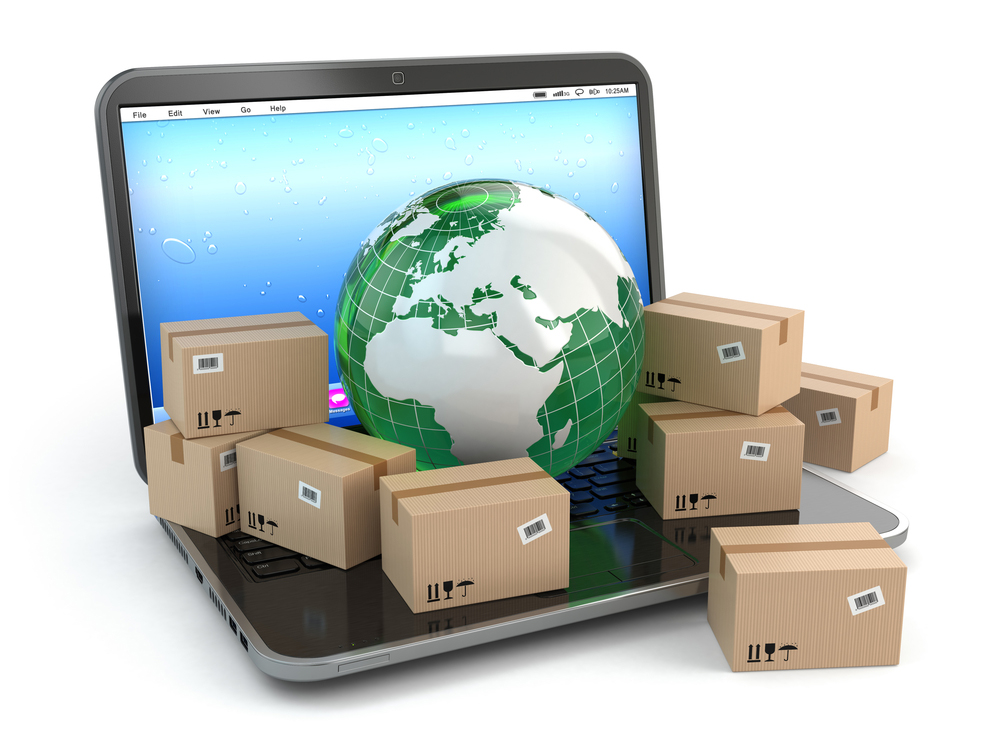 With specific regard to consumer spending, there is one key day in the year that has become synonymous with a peak in peoples seasonal spending habits, particularly online. Still considered relatively new in the UK, Cyber Monday is the first Monday in December when retailers see a spike in online sales. A day now universally classified as the 'biggest shopping day of the year'.
Officially conceived in 2006 in America, Cyber Monday has been firmly adopted by UK retailers in recent years and the reason is plain to see. In the US alone, 2014 saw Cyber Monday produce some telling statistics compared with the previous year. The growth of digital spending markets saw an eye-watering $2billion spent online during Cyber Monday in 2014. While this was a growth in sales of 8.5%, compared with 2013, this volume of sales translated to a 15% increase in the actual number of orders placed. Of those, orders placed on desktop computers averaged $128.24 per order, an increase of roughly 20%. Of course, mobile technology shouldn't be forgotten, with 28% of all Cyber Monday traffic coming from mobile phones and a further 12.5% from tablet devices. This was a staggering 30% rise in site traffic compared with 2013, Clearly consumers shifting their spending habits online are doing so more and more on some form of handheld technology. In the world of online shopping there were also some clear winners, sales from online department stores rose by 18% in 2014, with sales of 'home goods' increasing by a whopping 28%.
So why is this important for the UK 'business to business' economy? Simply put, such an increase in retail spending sees all the supporting sectors in the economy ramp up their own activity in order to provide infrastructure and delivery capability. More goods are produced, packed, transported, sorted and displayed in order to provide for higher levels of consumer demand. All of this comes before the purchase process itself and once that is complete, the orders then need to be delivered.
The UK's parcel and goods delivery network has seen increased activity in recent years, especially with the growth of Ecommerce and extra demands on the postal and courier services.  The expectation of online shoppers that their goods are delivered as low cost and fast as possible equates to a need for hassle free online transactions, superior service and a reliable delivery mechanism.
All of this brings us to Peak Packaging Monday. Across all this increased online shopping activity there is one critical element, required by most companies in the supply chain, in order to cope with the seasonal demand triggered on Cyber Monday. It is of course, packaging. Packaging, a consumable and disposable product, one we rarely think of until the last minute, is essential to the day-to-day running of thousands of businesses across the UK.
The importance of packaging is illustrated by the volume of orders being placed one week before Cyber Monday. On 23rd November, a large number of UK packaging companies will see a spike in their own sales, as buyers begin stocking up on the protective goods needed to deliver their own products throughout the country, one week later, following Cyber Monday.
Peak Packaging Monday will no doubt be as successful as ever this year, with distributors and suppliers planning stock and distribution strategies ready to tackle the busy seasonal period. Delivery companies will be anticipating operating at close to their full capacity as Peak Packaging Day kicks off their busy period.
Kite Packaging is already set to have the most successful Peak Packaging Monday since it began its online division in 2004. Peak Packaging Monday is seen as the time when Kite can really judge how well retailers are doing in the run up to Christmas, high volume orders mean a healthy projection for end of year sales and is only good news for B2B organisations across the UK. Managing Partner Jake Kirk commented, "2015 has been a year of considerable growth for Kite with the acquisition of 2 other packaging businesses, 3 commercial properties and successful sales growth in both our online and service provider divisions. Peak Packaging Monday is creating real excitement in the company and will be a great day for us. Following a year of improvements in our website, service levels, delivery charges and product pricing, we relish the challenge!".