Best Packaging For Firewood And Kindling – The Packaging Doctor
The Surgery Is Now Open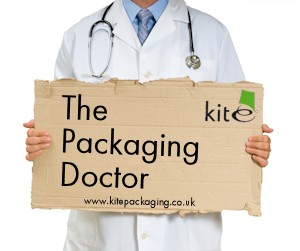 Hello Doctor,
I am the wife of a farmer, we currently operate a small farm shop which does fairly well and sells fresh produce and camping equipment to tourists. Amongst the camping equipment we sell kindling for fires, a great product among hikers who are looking to explore the countryside.
The only problem is we currently sell it loose and this is a problem in bad weather as wet kindling is effectively useless. We'd like to sell this in weatherproof bags – what would be the best material to use? Although we are a small shop we sell loads of this stuff so I need something that is fairly simple.
Best, Joy
Hello Joy,
Kindling often comes in varying lengths so for this problem I would always suggest polythene lay-flat tubing. This allows you to create your own custom-made bags and is ideal for long, narrow objects, simply slide the tubing over the kindling and use a heat sealer to cut and seal the end of the bag – this gives a completely waterproof bag and the strong polythene material will offer excellent tear resistance.
In terms of choosing a heat-sealer, a basic table-top model with cutters should work effectively for your needs and can easily withstand day to day use. However if you are looking to produce higher volumes I would opt for an industrial heat sealer. Both products are incredibly easy to use, and our demonstration videos should help with any questions you may have.
Best Wishes, The Packaging Doctor

Note: All the packaging problems our doctor receives are real queries from customers or non-customers.
If you have a packaging problem that needs diagnosing
get in touch on Twitter @kitepackaging
or email packagingdoctor@kitepackaging.co.uk