Bubble Bags for All Round Protective Packaging
Who doesn't love bubble wrap? Here at Kite it is one of our most popular products – thanks to its exceptional protective qualities. Bubble wrap can be used for a variety of products, and our 100 metre and 50 metre lengthrolls are ideal for large products and high volumes. And, in case you didn't know, it is quite the stress-reliever when it comes to popping!
However, if you are looking to protect smaller items and are an SME business bubble wrap bags tend to be a better option, and what's more we now have two ranges of bubble bags to choose from to give you even more choice.
Kite Bubble Bag Range
We have launched this new range of bubble bags for customers looking for a high quality, low cost protective bag. A range of sizes are available from 100 x 160mm to 390 x 425mm which are ideal for small point of sale products.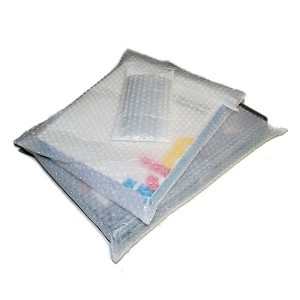 These bags have a slightly clouded look to them which is perfect when sending items that are slightly more confidential or require discretion. This clouded appearance is also down to the extra padding in these bags which offer a number of benefits. Not only is the bubble tougher for added protection but the layer also gives a smooth surface to the bags which means they can be written on – ideal for internal use for identification purposes.
If you need any help deciding which bag is best for you remember you can always call our team on 02476420065.