Bubble Wrap Appreciation Day
We are always interested in learning new facts about packaging and sharing these facts with you, and as today is Bubble Wrap Appreciation day we will be tweeting interesting facts about bubble wrap throughout the day, if you have any facts you would like to share please Tweet us @kitepackaging.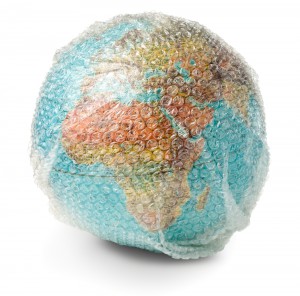 Bubble wrap was created in 1957 by inventors Alfred Fielding and Marc Chavannes. They originally began working on bubble wrap with the intension of it being three-dimensional textured wallpaper, however this creation did not take off and they later discovered it was better suited to packaging – Bubble Wrap became a registered trademark in 1960.
Over the years we have seen and heard of many different uses for Bubble Wrap. It has been used to break world records, allegedly as a stress reliever, for fun and also if you recall our blog post last year, to create wonderful art, the bubbles on bubble wrap acted as dots of pixels, much like on a computer screen, working together to build up an image in front of your eyes.
However if you do not see yourself as the creative type, or do not feel you have it in you to break world records not to worry, bubble wrap is a well-known packaging product and is commonly used to protect valuable or fragile items in transit and in storage.
Bubble wrap can prove invaluable for companies transporting items that can easily be broken in transit as it forces products to remain immobile during the shipping process and fills empty interior spaces of boxes or packages to add cushioned protection against impact damage.
Since the invention of Bubble Wrap a wide range of alternative products are available on the market that offer similar protection. Mini Air Cushion is very cost efficient and the perfect addition to packaging requirements, it is commonly used as protective packaging, void fill and for corner protection. Kites Air Shock is another form of cushioned protection; it comes in a range of multi-purpose packs available for small and large items and is particularly ideal for protecting ceramics, ornaments, electronics and other fragile items. Air Shock is a cost effective space saving solution.
So whether you are using bubble wrap as a stress release, creating a piece of art, using it to break a world record or to protect valuable items in transit - Kite has a range to suit your needs.
To find out more about Kites Packaging's product range visit www.kitepackaging.co.uk.