Bubble Wrap Price Increases Explained
Reasons For Recent Bubble Wrap Price Increases and Suitable Alternatives
Here at Kite we work in a fairly niche and unusual sector in terms of e-commerce. Unlike many other products, where prices are mostly just affected by inflation and VAT changes, industrial B2B product prices such as packaging materials are affected by the cost of raw materials.
We are committed to competitively pricing all of our products, and our purchasing team does a huge amount of research to find products of the highest quality and at the best price. However, changes in the market and value of raw materials fluctuate, sometimes going down and sometimes going up. The most recent hit has been to the cost of bubble wrap which we know is a core product for the majority of Kite customers.
In today's post we'll look at exactly how the increases will affect you, and why they have taken place. And, as part of our commitment to helping customers make the most cost-effective decisions for their business, we'll review the range of alternative protective products we have available if you want to change a bubble wrap habit of a lifetime.
Why Has Bubble Wrap Increased In Price?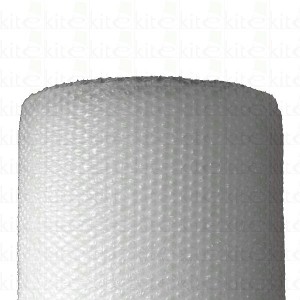 As a distributor Kite works with a number of different suppliers to source product, and our partnership with Jiffy is a strong one as we work with them to offer our customers a full range of bubble wrap, bubble bags, padded mailers and much more. Of course, the key material involved in these products is the bubble itself which has recently faced a price increase of 8%.
Part of the reason for this increase is due to the rising cost of bubble wraps raw material – plastic resins which in their purest form look like small beads of plastic and require a complex manufacturing process to turn into sheets of protective wrapping. These resins are produced from crude oil by global petro-chemical companies and are traded on the global commodity market.
As well as this, the manufacturing process that bubble-wrap goes through involves a number of different stages and require A LOT of energy. Therefore, when fuel prices rise (which we're sure you've all been affected by), so does the product.
There is some good news though! Although all our Jiffy products and bubble lined mailer prices have been pushed up, we have managed to keep our Kite Essentials bubble at the same low price.
Cheaper Alternatives To Bubble Wrap
Because of our expertise in the packaging sector, we are constantly trying to predict trends in the market and in turn develop suitable alternative products for customers that will save time, money and space in comparison to the current product they use. This is helpful to customers when problems such as price increases affect their budgets – and new methods need to be looked at as a priority.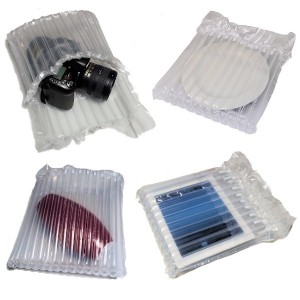 Kite Air Shock
For particularly fragile products, and especially for businesses that specialise in particular product groups such as wine, antiques, crockery, ornaments, electronics and ceramics our new product Kite Air Shock is perfect.
This has been designed from low density polythene and when inflated creates a tough air-filled protective outer for products. Unlike some air cushion packs the Air Shock is hard, and cannot be squashed or squeezed. This means it provides the ultimate protection for products prone to breaking, and absorbs more shock than traditional protective wrapping.
What's more, the packs arrive flat and can be inflated into rigid packs in seconds – an ultimate time-saver when your business is growing and much less messy than cutting off pieces of bubble wrap. You can see our full range by clicking here or see below for our drop testing (basically throwing breakable objects at walls!)
Kite Mini Air
Another great alternative to bubble – which is also the closest thing to the material – is the Kite Mini Air and Air Cushions. This machine has been hugely popular with customers, and no wonder as it adds a professional look and feel as well as excellent cushioning protection.
The choice of films is hugely varied, and is particularly effective if you traditionally use bubble wrap for filling empty spaces (voids) inside boxes. This can use up an awful lot of material – whereas our filler style cushions are designed specifically for void-filling and you will only need to use one or two.
You will know by now that the Kite Mini Air is the cheapest unit of its kind in the UK, at just £599, however it is also worth pointing out the air cushions themselves are significantly cheaper than traditional protective void fill. Head over to the Mini Air Calculator on our website and see how much you could save.